10' x 20' Turnkey Room Package
$9,200.00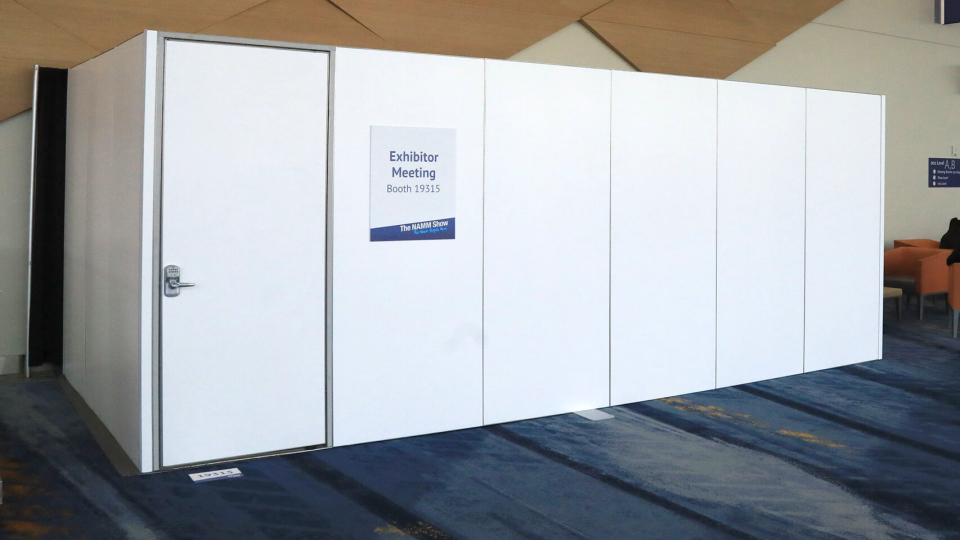 Position your brand in a fully outfitted 10' x 20' enclosed room to create a private meeting space with an easy-to-manage presence. This turnkey solution provides everything you need in the space to ensure success. Plus, you get a generous badge allotment to ensure your staff and guests can attend the show.
Includes:
10' x 20' room with 8' high white walls (200 sq. ft.). This includes a lockable door on the left side of the front wall.
Gray carpet (200 sq. ft.)
1 black rectangular conference table (60" L x 48" D x 29" H)
6 black diamond chairs (23" L x 21" D x 32" H)
Electric outlet inside the room (5 AMP to include plug-in strip with 5 outlets)
Company ID sign (22" W x 28" H)
Complimentary material handling (2,000 lbs. per 200 sq. ft. of purchased space)
28 badges
Basic Brand Page on NAMM Show+
Brand listing
Items included in the Turnkey Room Package cannot be changed.
Consider adding the following for additional cost:
Make your brands more discoverable by adding brand listings to your order.
NAMM Show+ Brand Page Upgrade: Add the Enhanced or Premium upgrade to access additional features like product and giveaway listings and additional graphic or video options.
Graphics: Contact Freeman at solutions@freemanco.com to add impactful branding messages to your room walls.
Door Relocation: Contact Freeman at solutions@freemanco.com if you want to move your door from the standard placement indicated above. A design fee may apply.