$39.85 Per sq. ft.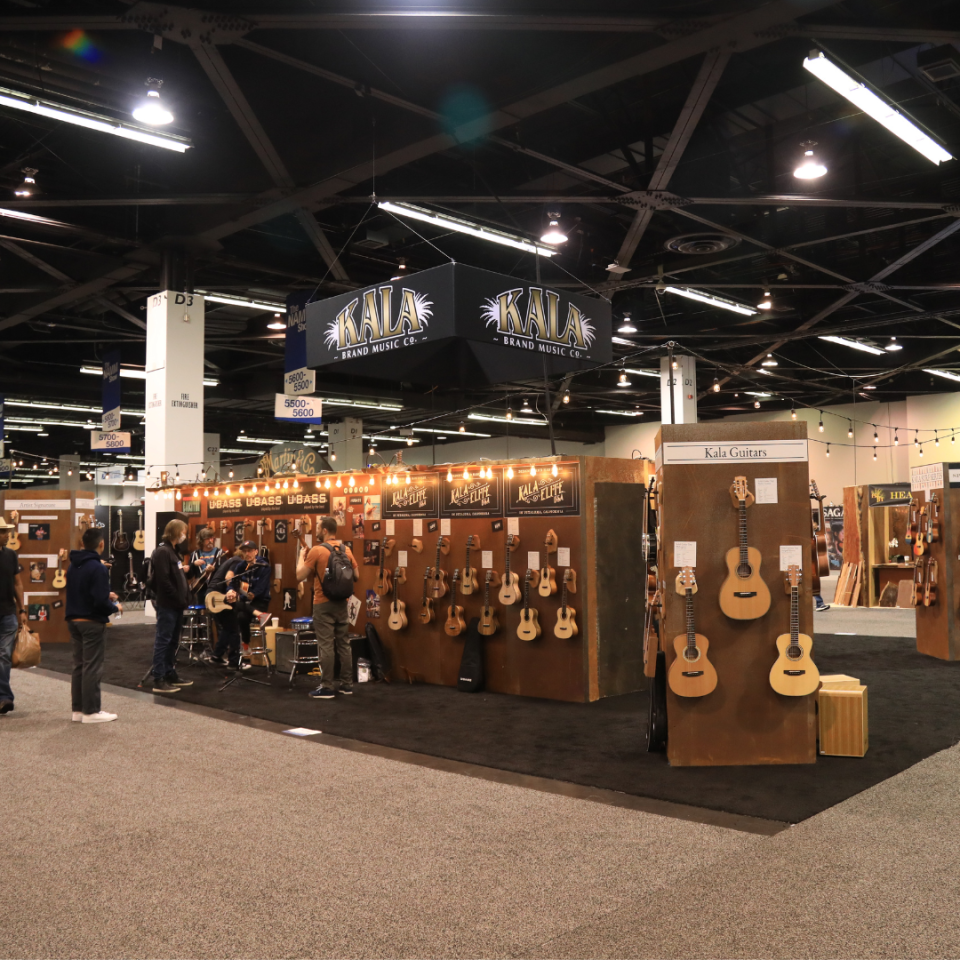 We mean it when we say: Your brand, your way. What kind of impact do you want to make at the show? Our space is sold in 100 sq. ft. increments, with complementary material handling per increment. That means the more you reserve, the more you can move. This included benefit can save you time, hassle, and most importantly budget when compared to other brand opportunities.
Exhibit today, and reach billions in buying power, access a global media base, and generate unexpected content to powers your year-round marketing campaigns. Bring your brand to the global marketplace of the music, sound, and event industry.
Includes:
Black drape (8' H back and 3' H side)
Booth ID sign (44" W x 7" H)
Complimentary material handling (1,000 lbs. per 100 sq. ft. of purchases space)
14 badges for each 100 sq. ft.
Basic Brand Page on NAMM Show+
Consider adding the following for additional cost:
Make your brands more discoverable by adding brand listings to your order.
NAMM Show+ Brand Page upgrade: Add the Enhanced or Premium upgrade to access additional features like product and giveaway listings and additional graphic or video options.
Graphics: Contact Freeman at solutions@freemanco.com to add impactful branding messages to your exhibit.
Furniture: Contact Freeman at solutions@freemanco.com to add furniture and other meeting and display components.