NAMM Show+ Premium Brand Page (Digital Only)
$2,100.00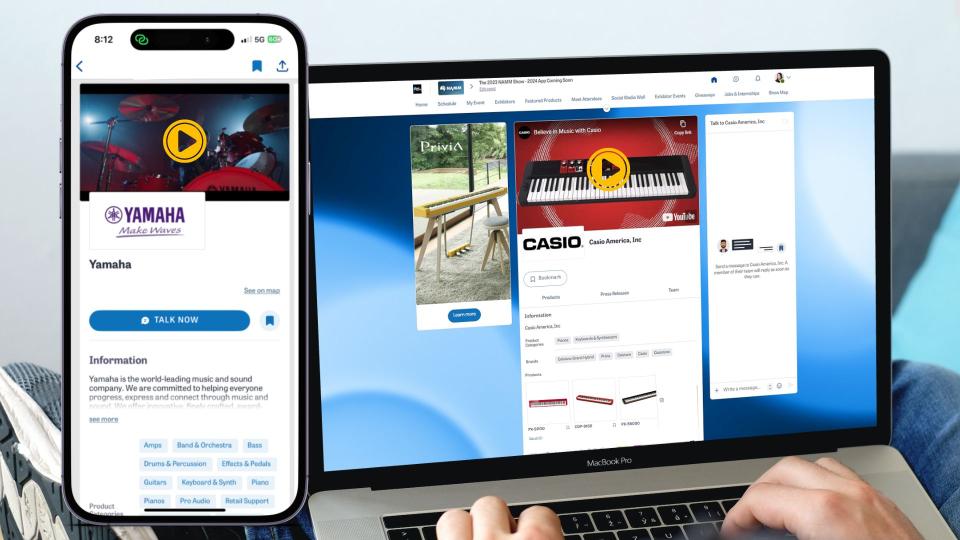 Our top-level digital solution to virtually showcase your brand, display products and connect with NAMM Show attendees from all over the world. You'll manage your brand page listing featured in our directory and interact on The NAMM Show+ App.
The Premium Brand Page includes:
Video Header
Column Ad on brand page
Custom Background for Brand Page
12 Products on page and in gallery
12 Giveaways on page and in gallery
Brand Logo (Visible in directory and on product listings)
Exhibitor Center (lead reports, leads list, and page edits)
Access to recent visitor list in real-time and full suite of reports
Chat and Video Calls
Unlimited 1:1 and Group Meetings
Press Releases, Jobs, Documents and Links (Unlimited)
Company Contact and Social Media Links 
Additional reports on attendee interactions 
This virtual option is only available to brands who will not be exhibiting in-person at The NAMM Show.