Lead Retrieval: App Access (1 User)
$349.00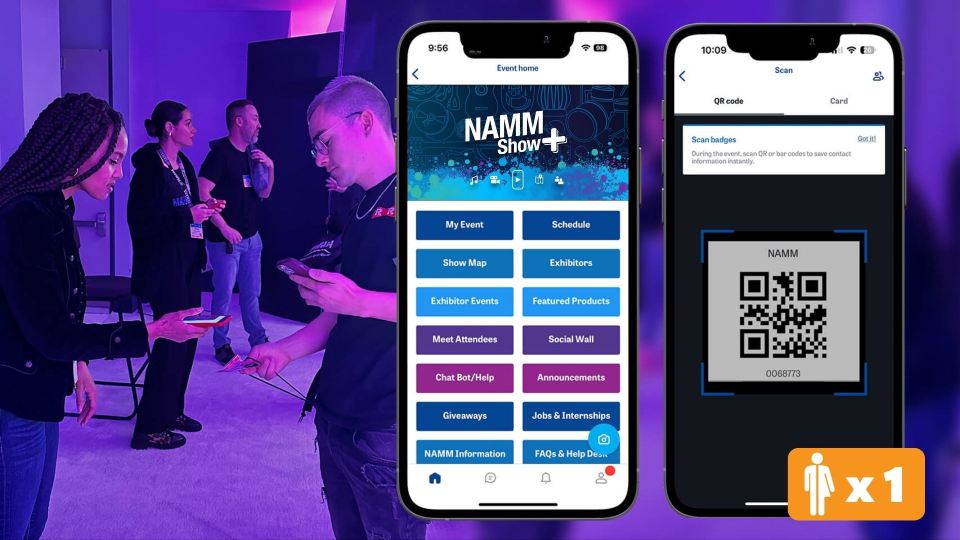 Capture and score leads on and off the show floor by scanning attendees' QR codes with the NAMM Show+ App.
Scanned leads can be viewed in real-time and easily exported through the Exhibitor Center.
Use your own smartphone and download the NAMM Show+ app for scanning. For lead retrieval hardware, please check out our Rental Device options.
This option is for a single user account. Access will be turned on for selected user 2 weeks before the show.