NAMM Show+ Enhanced Brand Page Upgrade
$90.00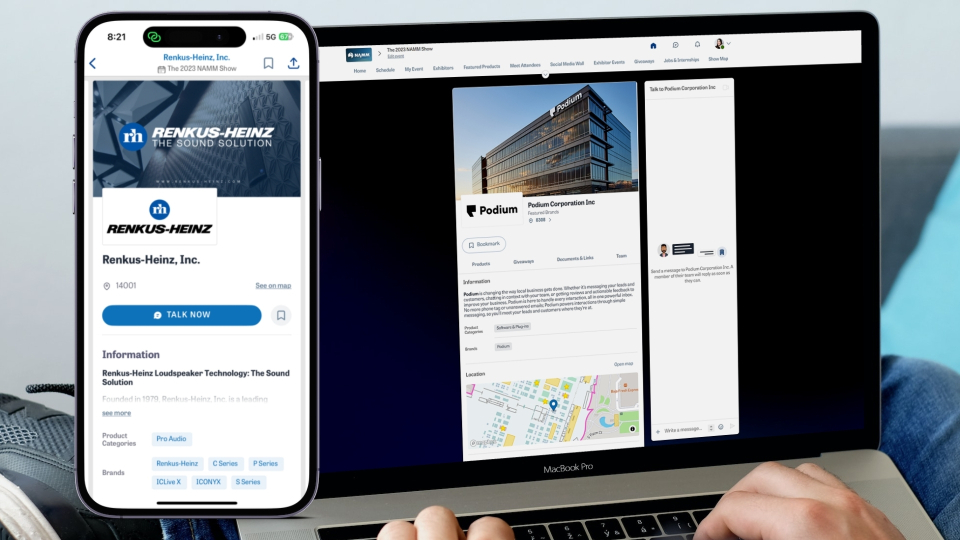 Exhibiting at The 2024 NAMM Show? Upgrade from the complimentary basic listing to increase your visibility and customize your brand page on the new NAMM Show+ platform. Start with your brand logo which will be seen in the directory listing and get creative with a customizable image header.
The Enhanced Brand Page has the following features:
Your Logo (Visible in directory and event schedule)
Image Header
2 Product listings viewable on page and in product gallery
2 Giveaway listings viewable on page and in giveaway gallery
Lead reports on additional attendee interactions with your page, items and team
Exhibitor Center Access (reports, meetings, and page editing)
Meeting Scheduler and Availability Planner
Networking with Buyers and Attendees via chat and video calls
Product Category and Brands
Ability to add Team Members (staff)
Press Releases, Jobs, Documents and Links
Company Contact and Social Media Links
Want to step up to video, custom background, QR Code and additional leads? Check out our Premium Page Upgrade.