NAMM VIP Buyer Program - Supporting Sponsor
$2,500.00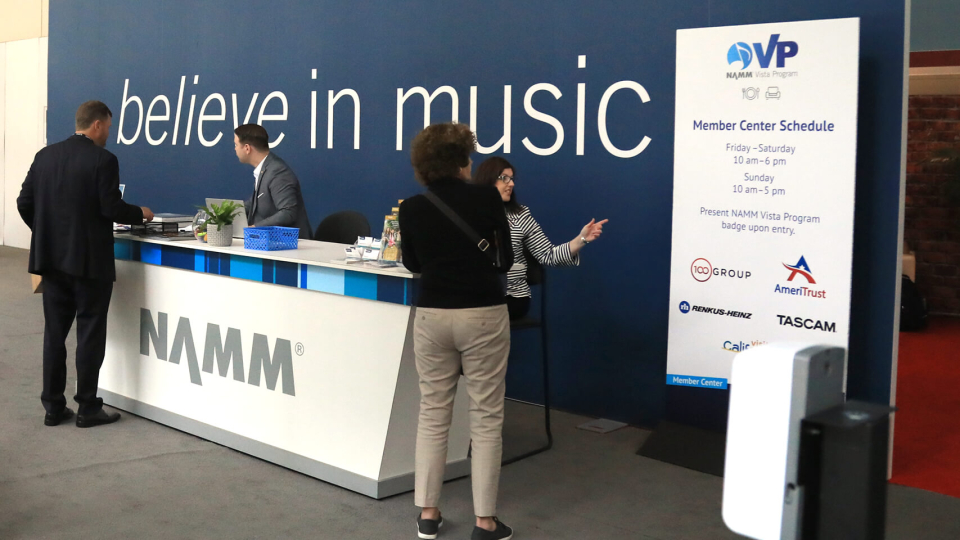 NAMM's VIP Program (NVP) embodies the pinnacle of retail distinction. Amplify your brand's resonance among these esteemed VIP buyers with an exclusive opportunity. As a Supporting Sponsor, your logo will bask in the limelight beneath the prestigious NVP title, igniting fervor and commanding attention from retail powerhouses worldwide. Excite, engage, and leave an indelible mark on the heart of the retail industry.
Exclusive Benefits:
Prime Logo Placement: Your company's logo will be distinctly displayed on the printed NVP signage, including the Member Center backdrop, Happy Hour, Express Food Truck lines, and a strategic email placement to NVP folks, ensuring maximum visibility and brand recognition throughout the event.
Brand Integration: Enjoy prominent logo placement within the official NAMM Show schedule, amplifying your brand's exposure to a diverse audience of industry professionals and potential clients.
NAMM Show Audience Email: Maximize your impact with one NAMM Show Audience e-blast. Connect with a dynamic community spanning music, sound, and live event production. Capitalize on the unparalleled reach of our targeted email campaign, delivered bi-monthly leading up to and during The NAMM Show. Leverage this opportunity to captivate existing and potential customers, direct traffic to your website, and foster high-quality leads. Your brand will take center stage in a segmented communications tailored to captivate niche communities.
Secure the premier Supporting Sponsorship for NAMM's VIP Program and solidify your brand's place at the forefront of the global music retail landscape.