TEC Tracks - Supporting Sponsor
$5,000.00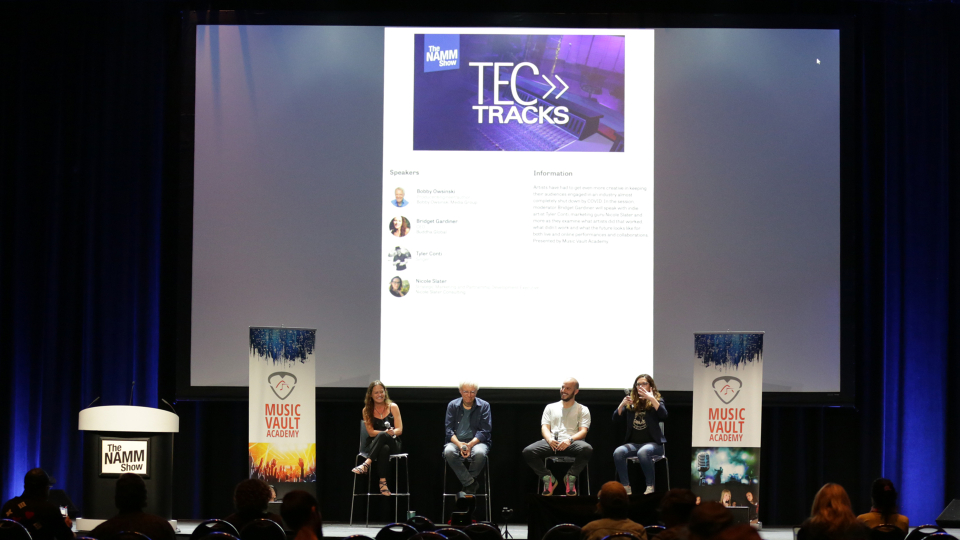 Amplify your brand presence among thousands of industry leaders and decision-makers in the fields of recording, live sound and music technology. As the Supporting Sponsor of TEC Tracks, the foremost pro audio education program at The NAMM Show, your company will be prominently featured across more than 50 highly anticipated sessions, showcasing groundbreaking ideas, cutting-edge innovations and invaluable insights for audio professionals. Key sessions, including daily opening presentations and TEC Tracks keynotes, will be livestreamed on NAMM Show+ for a global audience.
Exclusive Benefits:  
Strategic Email Outreach: Secure brand and logo placement in targeted e-blast thank you email to all TEC Tracks session attendees, further ensuring maximum exposure among the key industry companies post-event. 
Prime Logo Placement: Your company's logo will be prominently displayed on the entrance signage of the session rooms, ensuring maximum visibility and brand recognition throughout the event.
Brand Integration: Enjoy prominent logo placement within the official NAMM Show schedule, amplifying your brand's exposure to a diverse audience of industry professionals and potential clients.
Unlock unparalleled access to industry-specific insights, extensive networking opportunities and global brand visibility by becoming the Supporting Sponsor of TEC Tracks at The NAMM Show!