Submissions for Bands at NAMM at The 2023 NAMM Show is Now Open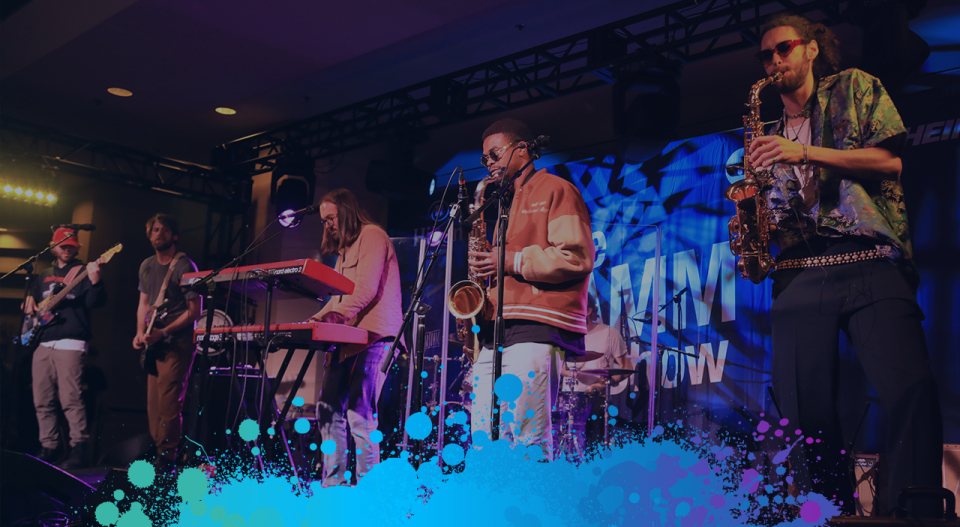 The 2023 NAMM Show is calling musical acts of all genres to showcase their talents during The NAMM Show, held April 13-15 at the Anaheim Convention Center in Anaheim, California. Called the Bands at NAMM program, the platform offers artists the opportunity to submit their act to play one of 150 live performance slots on one of six stages during the annual event.   
Artists interested in performing at the NAMM Show can apply online and will be notified if they have been selected by February 13, 2023. The submission process will close on December 9, 2022. Bands at NAMM is open to all artists of all ages, genres, and compositions. 
Submit to perform with Bands at NAMM: https://www.namm.org/bands-at-namm
The 2023 NAMM Show returns to Anaheim, California, April 13-15, 2023. Over three days, the industry crossroads will convene to network and renew business relationships, partake in professional education sessions, and launch and discover new products. The show will also see the return of much-loved performances, and industry award events, including the Parnelli Awards, The TEC Experience, and She Rocks Awards, and other event gatherings and networking opportunities by product community. In addition, education sessions for professionals across pro audio, sound, entertainment tech, music retail, music educators, and more will return, including the much-loved Breakfast Sessions each day of the show, with "Breakfast of Champions" opening the show on Thursday, April 13, and the annual favorite, Best in Show on Saturday, April 15.  
Registration for The 2023 NAMM Show is now open at https://registration.namm.org/.
---
About NAMM
The National Association of Music Merchants (NAMM) is the not-for-profit association with a mission to strengthen the $17 billion music products industry. NAMM is comprised of 15,000 global member companies and individual professionals. NAMM events and members fund The NAMM Foundation's efforts to promote the pleasures and benefits of music and advance active participation in music-making across the lifespan. For more information about NAMM, please visit www.namm.org. The 2024 NAMM Show will be held at the Anaheim Convention Center January 25-28.