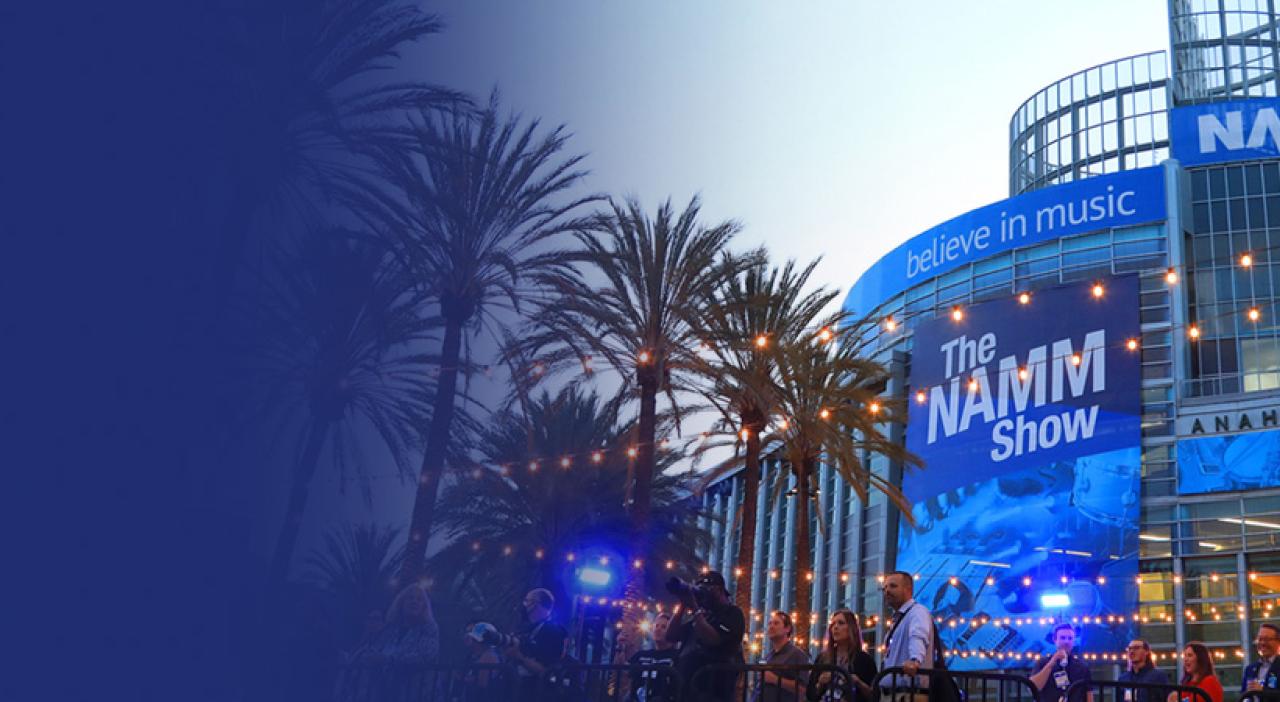 Promo Kit
Share your news, spread the word, and invite your network to the show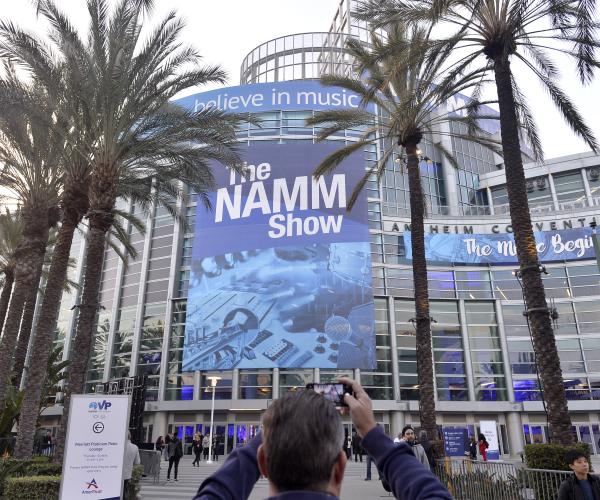 Power Your NAMM Show Promotions
Thank you for joining us in Southern California! Here are a few tools to help promote registration to your colleagues, customers, and audience.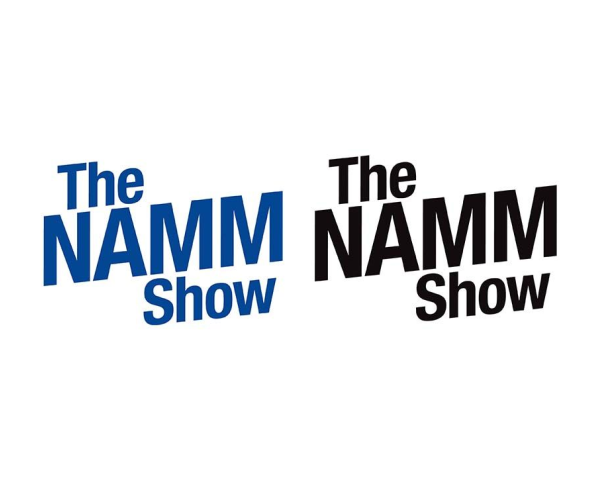 Help spread the word by adding The NAMM Show logo to promotional ads on email newsletters, websites, or social media. To ensure logo integrity, please do not stretch or alter the logo in any way which can cause pixelation or blurriness.
Download Logos
Create a custom social media tile to promote your brand or for yourself!
Instructions
Once on the page, input your title and message. Be sure to separate your messaging into separate lines to ensure your text won't be too small.
Next, upload an image and select a template that suits the image's aspect ratio and layout.
Finally, preview your generated image to check the proportions, adjust any text or images that don't fit properly, and click the download button to finalize the process.
Create a Tile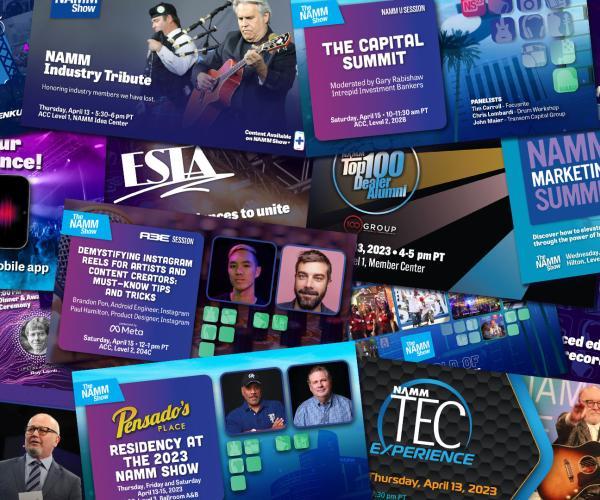 NAMM has highlighted some of the exciting sessions, interviews and content happening at the event. With dimensions for web, Instagram Stories, and posts, these pre-built assets can drive attention to the event.
View Promotional Tiles