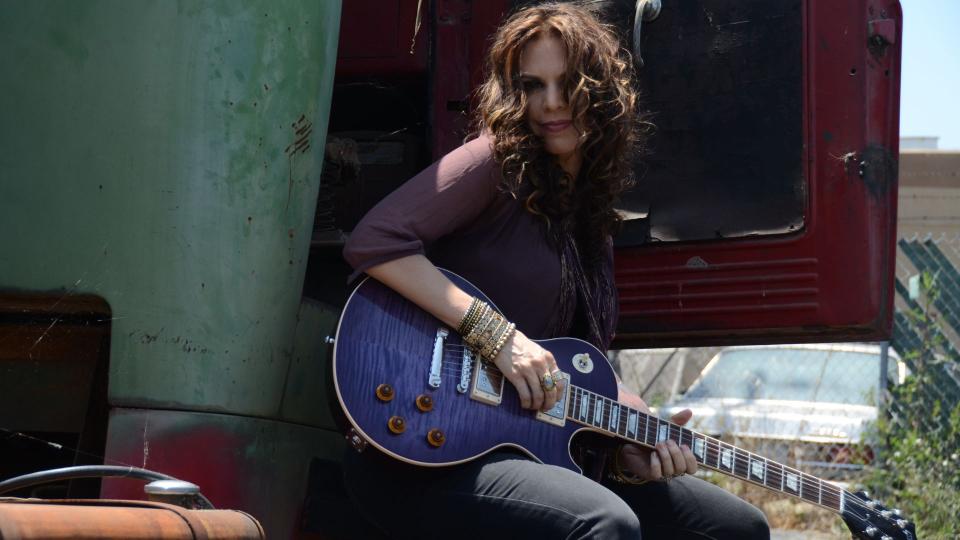 -
Marriott, Level 1, Marriott Stage
In-Person Only
"Ali Handal's reputation has centered around her big riffs, burning yet melodic solos, and huge voice." ~ Guitar Player Magazine
Lead guitarist & singer-songwriter Ali Handal sets the stage ablaze with fiery guitar passages and soulful lyrics delivered by her powerhouse voice. 
Vintage Guitar magazine describes her as is a "devilishly witty songwriter whose guitar is as blue and gutsy as her lyrics." When asked about her music and stage presence, fans simply say "badass."
Ali's songs have been featured in numerous films and hit shows like Sex and the City, Dawson's Creek and in 2019, Fox Thursday Night Football. She's toured Australia, Japan and beyond, provided backing vocals for Neil Young, and shared the stage with songwriting legend Paul Williams as his featured vocalist. Also a published author, Ali penned "Guitar for Girls" (Hal Leonard), an exceptional guitar method book & CD brimming with advice for aspiring female musicians, as well as encouraging quotes and remarkable songs from female songwriters in all genres.
Ali has released four albums, as well as a series of bluesy rockin singles. Her song "Shut Your Mouth and Do Something" was chosen for Spotify's "Nu-Blues" & "Women of the Blues" playlists, as well as Joe Bonamassa's "Cutting Edge Blues" Spotify playlist. Album #5 will be released in early 2023, produced by four-time Grammy Award winner Seth Atkins Horan.