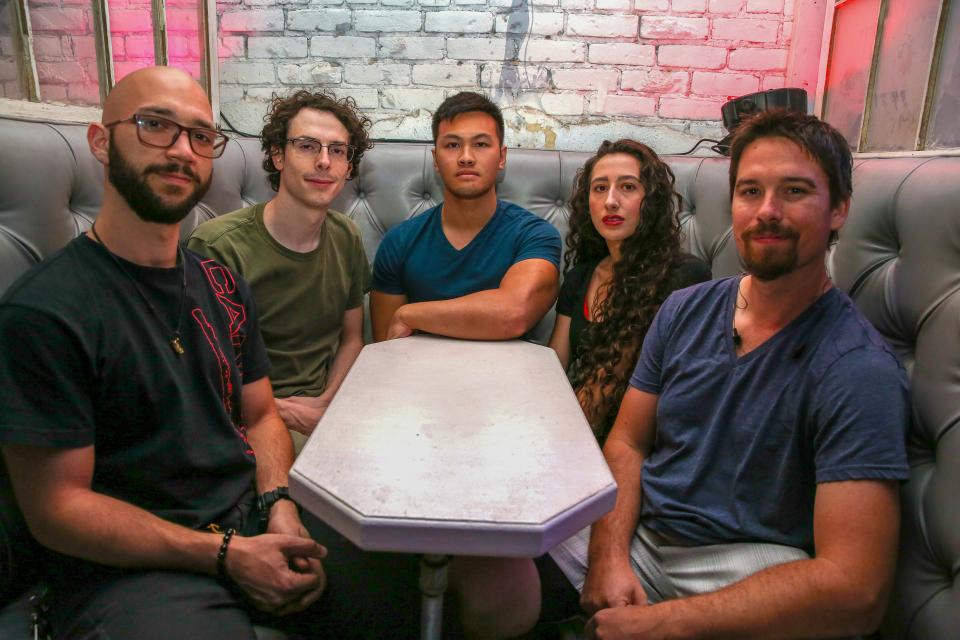 -
Hilton, Level 1, Renkus-Heinz Hilton Stage
In-Person Only
Fronted by vocalist and guitarist Tre Pham and featuring Mike Krieger on drums and harmonies, Rowan Smoot on bass and Pablo E Ranlett-López on percussion, Blue Tongue have established themselves as one of Austin's most exciting and unpredictable live bands. Typical shows will feature extensive improvisation and Pham doing backflips and splits, as well as Krieger and Ranlett-López with
accompanying stick tricks and shekere throws. The band's passion for putting on a show has resulted in appearances on the Asian American Music Video Festival, a residency at The Ballroom, main stage appearances at the Pecan Street Festival of 2022, headlining the Recovery on the Plaza festival in San Marcos, and most notably an opportunity to open for jazz-funk legends Ghost-Note on their tour kickoff in Dallas, TX at the legendary Deep Ellum Art Company.
Blue Tongue's adventurous live energy is present in the group's recordings as well, from the complex time signature changes and dreamy textures of "What Did She Say?" to the Meters-by-way-of-Can rhythms of "Be Flat." Psychedelic in texture and scope but undeniably groovy in feel and arrangement, Blue Tongue makes music that balances the hallucinatory and the sensual. Blue Tongue's recent endeavors include a live session with Rooftop Takes, as well their first west coast tour through to NAMM 2022 in Anaheim, CA, with support from Anatomy of Sound custom guitar picks.
Amidst their latest success outside the city limits, Blue Tongue continues to grow and break barriers in Austin's competitive music scene. Be sure to catch this psych-funk force of nature on their ascent to groovy global domination!