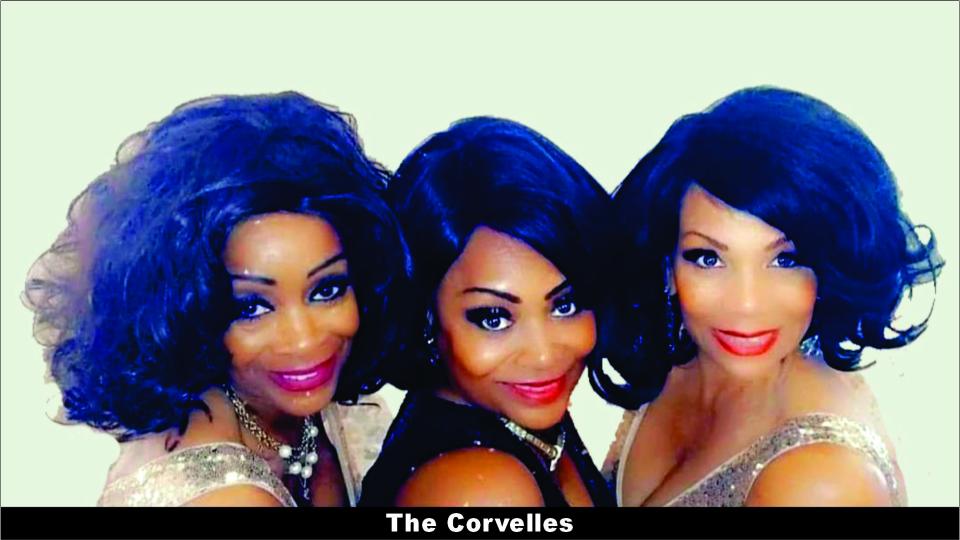 -
ACC, Plaza, ADJ Arena Plaza Stage
In-Person Only
Three stunning and dynamic women attacking the senses of people all over the globe! The Corvelles are Stellita, Janet, Laticia and one Funky Rhythm Section. Together... they form a truly spine-tingling texture of sound...
This 9 piece band pumps out a Motown revue that includes songs from the 60's girl groups such as The Shirelles, Martha Reeves And The Vandellas, and The Supremes. They also funk it up with Aretha Franklin & Tina Turner.
Stellita Porter... is The Corvelles band leader, and has been performing professionally in San Diego since 1989 and sensually surrounds her audience with the "smooth" of Diana Ross.
Laticia Carrington... has been performing throughout California for over two decades. She explodes on the hard-hitting dance tunes like "Respect" and "Proud Mary", and has the classic sound of the girl-group era.
Janet Pena... covers a vast array of styles with her smoky and powerful delivery of such hits as "Heatwave" and "Ooh Baby Baby".
The Corvelles rhythm section is comprised of Bernard Battle on keyboards, Bryan Whelan on guitar, John Simons on bass, John Soderman on drums, Jack Lang on trumpet and John Serrano on sax and can range in size from four to ten pieces, flexible enough to accommodate any venue or event.
The Corvelles have headlined for some of the largest street scenes in San Diego, performed for numerous corporate parties, sailed the seas with Royal Caribbean Cruise Lines, and performed at Sea World for the "Sea To Shining Sea" music festival.