Dante Certification Level 2, Second Edition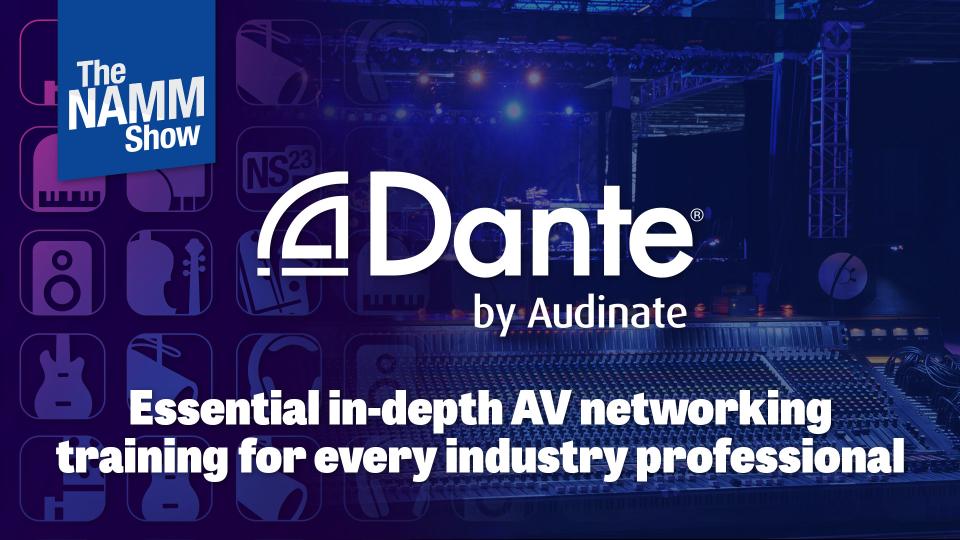 -
ACC, Level 2, 201C
In-Person Only
Prerequisite:_ Dante Certification Level 1, Second Edition_
After completing Dante Certification Level 2 (2nd Edition), students can confidently design, set up, operate and troubleshoot Dante systems that span multiple network switches. A combination of live and pre-recorded demonstrations (due to required scale or elapsed time) will bring these features to life.
This "Live Prep Session" is an abridged version of the classes that are available "on-demand" at https://audinate.com/certify. The focused live session addresses topics most people understand least and will cover the essential skills to set those topics up.
For the best score on the Dante Certification Tests, it is still recommended that students also watch the on-demand classes, which cover all tested topics. The benefit of the live class is the opportunity to ask questions of the instructors and work with a live system.
The certification tests are taken online. Time is not allocated for the certification tests in this session, though students are welcome to remain after the class to take the test or complete them at another time.
Upon completion, attendees will:
Be able to design, set up, operate and troubleshoot a Dante audio/video system that spans multiple network switches.
Attain increased confidence in networking and the underlying principles to build truly robust, reliable systems.
Gain an understanding of networking that should foster informed conversations with IT departments.
Register here: https://www.audinate.com/news-activity/events/dante-training-at-namm-20…?