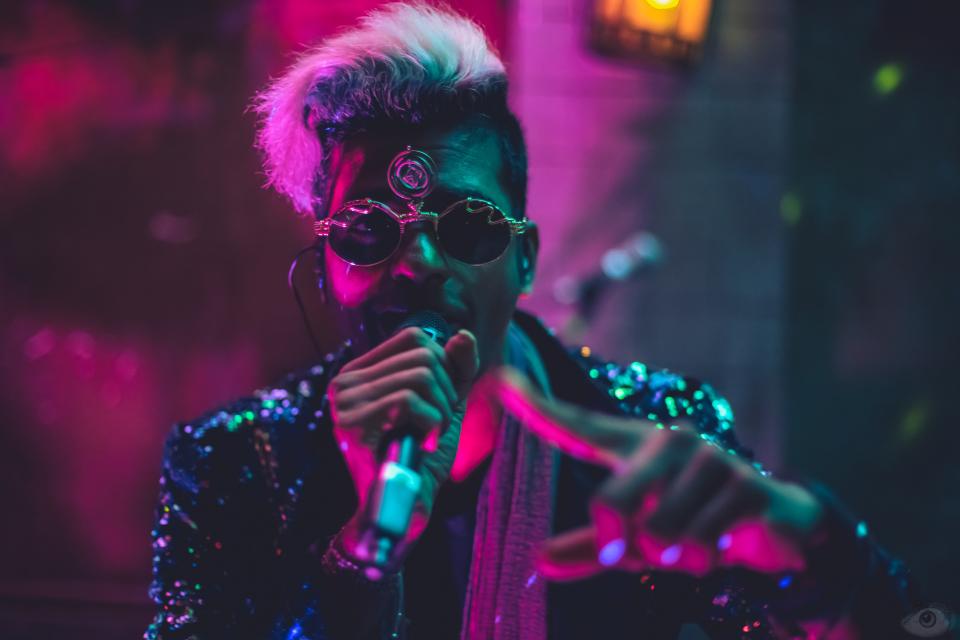 -
Westin, Westin Lobby Stage
In-Person Only
As a one-man solo act, DPAK presents a captivating live-looping journey that ranges from electronic / funk-pop / dance beats to cinematic soundscapes to power anthems. Each live performance is a unique offering featuring improvisational creations in the moment curated specifically to the energy and vibe of the crowd. He can be found at @DPAKfuture on social media.
He has performed with great talents such as India.Arie, Rihanna, et al. Most recently, he completed production on 45 songs for Disney's hit animated series "Mira, Royal Detective". He has also created music for feature films with stars such as Brie Larson and Donald Sutherland as well as commercial spots including FOX and Toyota to name a few. He is the frontman for electro-pop supergroup Robot Nature.
As an actor, he co-starred on Season 5 of the TV show "Modern Family" as well as national commercials including Cadillac Escalade, iPhone, and Vitamin Water.