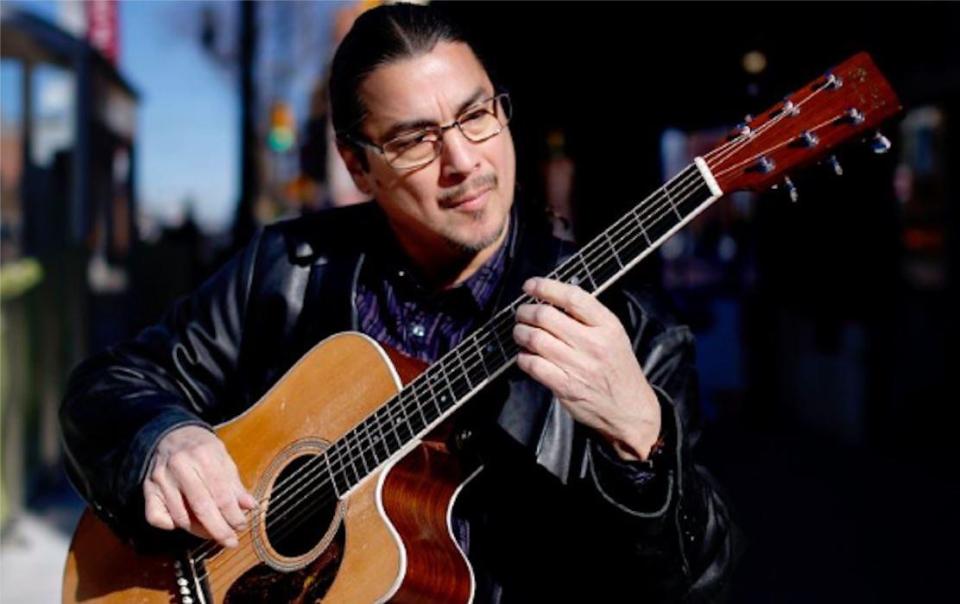 -
Sheraton, Level 1, NAMM Sheraton Lobby Stage
In-Person Only
Edgar Cruz performs more than 300 times a year and has played throughout America, Europe and South America. He has been a headliner at the prestigious Chet Atkins Guitar Festival every July in Nashville since 1995 and has been a strong icon at major art & music festivals in Oklahoma since the late 70's. Those who have witnessed Cruz's performance immediately become entranced at the precision, speed and complexity with which his fingers strike the strings of his guitar to create a symphony of sound unusual to just one instrument. Cruz has the largest repertoire in Oklahoma including but not limited to "Malagueña," "Classical Gas," "Bohemian Rhapsody," "Hotel California," Classical, 60's & 70's, Original and Latin/Spanish favorites and the largest Beatles selection available. His is very active with his audiences or equally happy performing background music. Nineteen CDs covering a multitude of genres and two award winning DVDs are currently available.
Edgar has been named the Oklahoma's Top Performing Artist and/or Acoustic Guitarist for more than 10 years by the Oklahoma Gazette. He has received numerous civic acknowledgments for his contributions to various charitable events. He also performs a wide variety of bookings including concerts, festivals, weddings, receptions, banquets, schools, churches, conventions, fiestas, memorials or any special occasion. Edgar holds a bachelor's of music degree in guitar performance from Oklahoma City University and was also honored with a Distinguished Alumni Award from there in 2010. He was also added to the Hispanic exhibit at The Oklahoma History Center. His You Tube video of "Bohemian Rhapsody" has over 20,000,000 hits worldwide.
When he isn't performing as a soloist, he can be found performing in various locales with his acoustic trio, Brave Amigos or playing bass with the highly acclaimed Led Zeppelin cover band, Uncle Zep.