Eva and the Vagabond Tales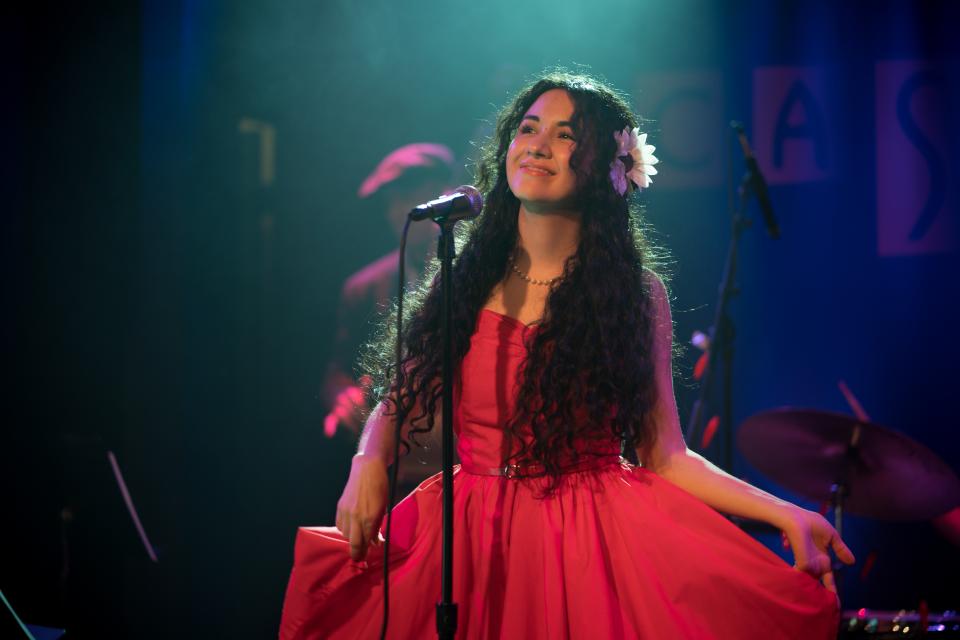 -
Westin, Westin Lobby Stage
In-Person Only
Eva & the Vagabond Tales is a music group led by singer-songwriter Eva Mikhailovna (guitar, ukulele, piano, and vocals). The songs combine Eastern European folk, vintage pop, and old western feel into a musical melting pot, creating an alluring sound that "transcends time and continents." Building its sound from the foundations of old time music and melancholy storytelling, it bends the laws of traditional songwriting to become a sound all its own.
The group's live shows feature a variety of unique instrumentation, humorous story telling, occasional tap dancing, and vintage atmosphere. One can find the "antique pop" group serenading crowds at their residency at Downtown Disney in Anaheim, CA where they can be caught playing their original songs as well as special takes on Disney classics. More recently, Mikhailovna toured across the United States with supergroup Postmodern Jukebox, singing and playing guitar, ukulele, accordion and upright bass.
Eva & the Vagabond Tales have released three full-length albums, an EP, and multiple singles. Mikhailovna collaborated with producer Charles Newman (The Magnetic Fields, The Bones of J.R. Jones) for her last two full-length albums and is currently recording a fourth album in Los Angeles. The music has been featured in NPR Variety shows and commercials around the world. Her song, "Rose Colored Dreams" was featured in the title credits for comedian Erica Rhodes' comedy special "La Vie En Rhodes," filmed at the Rose Bowl.
"Some of the songs feel like a personal experience, and some are like adventures from another time or another place."- David Fleming, NPR 2019