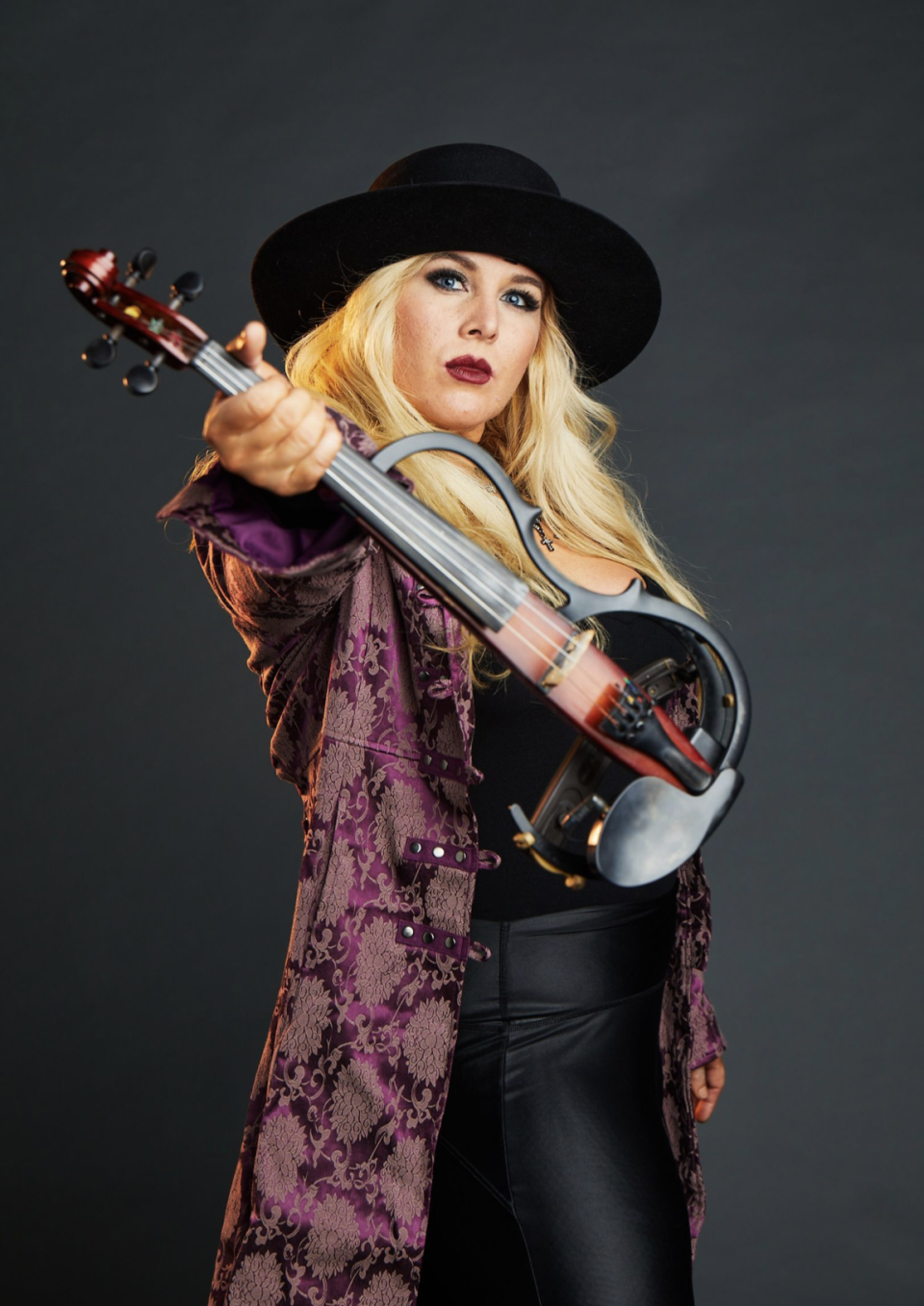 -
ACC, Plaza, ADJ Arena Plaza Stage
In-Person Only
Ginny is a world-class multi-talented performer, powerhouse vocalist, virtuoso electric violinist, producer and songwriter. She is a dynamic electric violinist and singer hailing from Dubuque, IA, and prominently known in Los Angeles. Born into a musical family, she began her musical career at age three, beginning training in classical violin, piano and dance in Vilseck, Germany.
Ginny has performed and recorded with artists such as Britney Spears, Black Eyed Peas, Will.I.Am, the Foo Fighters, Snoop Dog, J.Cole, Miguel, Daniel Caesar, Amine, Dave Matthews Band, Iggy Azalea, Andra Day, Ruben Studdard and Stevie Wonder (among others), and on the American Music Awards 2014 and 2016 with Nicki Minaj, Skylar Grey, and Shawn Mendes.
Ginny was featured as the lead vocalist and electric violinist on the international 4UPrince Tour directed by Questlove in September 2018 - May 2019. Ginny was also featured on the Dr. Dre Orchestral Rendition US tour as concertmaster and lead female vocalist in August 2019.
Ginny was a member of Grammy-award winning artist Meat Loaf's band, The Neverland Express, as featured violinist and vocals from age 19-21, toured internationally and recorded on Meat Loaf's "Hell in a Handbasket" album.
Ginny currently manages electric string band SAGA Strings and has performed with SAGA on the Tonight Show with Jay Leno with Daughtry, the Latin Grammys 2013 with Ricky Martin, Miguel Bose, and Laura Pausini, and has toured Europe, the UAE, and South America with SAGA.
Ginny studied violin at the Colburn School of Music, keyboards and vocals at Musician's Institute, and undergraduate studies in violin performance at California Institute of the Arts . Ginny is a proud artist endorsee of the following companies: Lyle Knudson's signature "Ginny Luke" violin, Peavey, Trace Elliot, Coffin Case, Digitech, D'Adarrio, Fender and Pigtronix. Ginny is currently working on new music with award-winning drummer and producer, Thomas Lang, Onree Gill, Thai Long Ly, Fabian Eggar, Amir Oosman, and Lucas Sader.