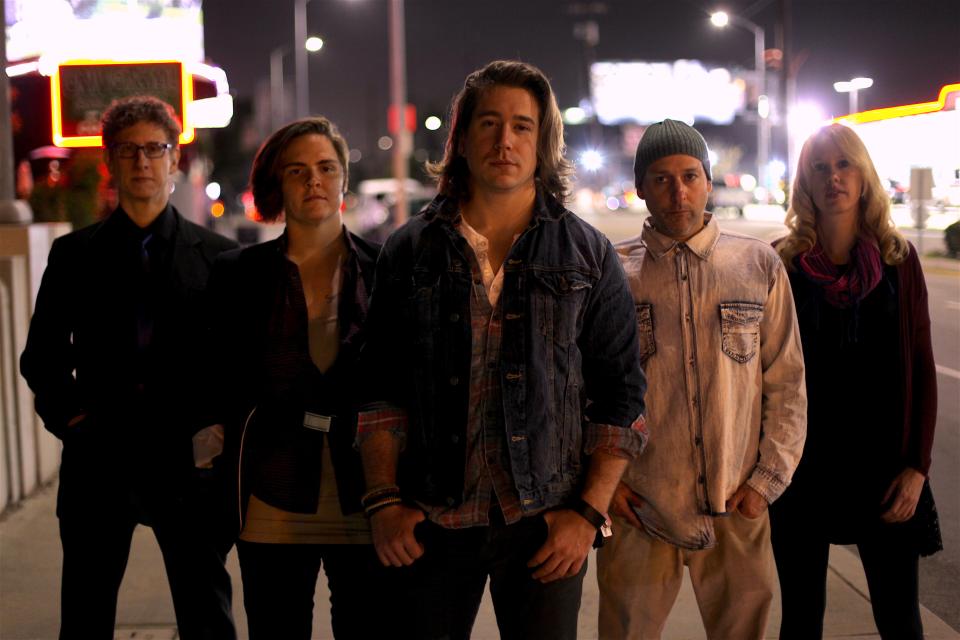 -
Marriott, Level 1, Marriott Stage
In-Person Only
GREG IN GOOD COMPANY is rock 'n' roll full of heart and soul. Based in Los Angeles, the 5-piece indie band launched by singer-songwriter Greg Gilman in 2015 is leading the explosion of timely Americana out of Southern California.
"The songs are written for you to think, reflect and question. And that, is a very good thing," OnStage Magazine wrote after listening to GIGC's debut LP, American Way, a 2018 record Impose Magazine described as, "a stirring, heartfelt experience."
Cinematic melodies paired with heartfelt lyrics and irresistible harmonies have become hallmarks of the band's unique sound — a mix of alternative rock, folk, country, pop and soul — topped off by Greg's dynamic and raspy vocals, drawing comparisons to Bruce Springsteen, The Lumineers, and Mumford & Sons. "Some people give you a piece of themselves when they sing and Gilman is that kind of vocalist," IndieMinded wrote in 2018 while praising fan-favorite track, Carrie's Song, which the music magazine described as "a soulful, blues revival track with a gospel tinge that absorbs you."
After 2019 single Monster's Lair spent six months straight in regular rotation on one of LA's most beloved adult alternative rock stations, The SoCal Sound 88.5 FM, GIGC slowly began recording and recently more singles. Mulholland at Midnight, a rock ballad paying tribute to one of LA's most iconic roadways, premiered on 88.5 FM before Underground Music Collective hailed it as "a masterpiece." Before that, the band released sentimental folk-rock single Heaven Is a Moment Here with You, which premiered in American Songwriter, and was featured as 88.5 FM DJ Nic Harcourt's "Fresh Squeezed Track of the Day."
Harcourt, the former music director of KCRW, once again took a liking to Greg in Good Company with the band's most recent release, Just a Sunset, which the legendary radio DJ premiered and featured on his personal Spotify playlist.
GIGC hit the road throughout the summer of 2021 to perform small shows in Austin, Texas and Nashville, Tennessee, but the definitive highlight was performing to a sea of people at Montana's Red Ants Pants Music Festival, which attracted 15,000 people, and featured incredible bands like The Lone Bellow, The Mavericks, and Watchhouse.
The band — including Lee (vocals, keys), Marty Vites (lead guitar), Alex U'Ren (bass) and Alexa Brinkschulte (drums) — is now poised to finish recording their second album for an expected 2023 release. Follow @GregInGoodCo on Instagram/Twitter/Facebook, and stream the band's entire catalogue of music on all platforms.