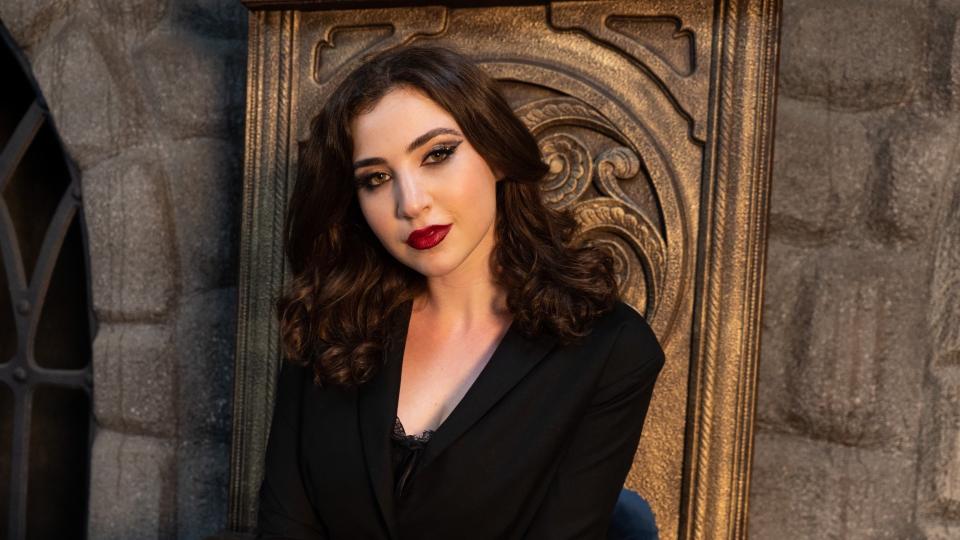 -
Hilton, Level 1, Renkus-Heinz Hilton Stage
In-Person Only
Haley Fishberger is a bold singer-songwriter & producer who found her zest in Miami, and brought it to Los Angeles in 2021. Her genre is Persona Pop: pop with a cinematic spice and a lot of character. She delivers each song with expansive melodies, dramatic hits, bi-conically honest lyrics, unfiltered humor, and a true warmth that allows people to connect to themselves and each other.
Haley's wild journey began with 2am open mic slots in alleys at the age of 14, followed by her first official gig at an 'all you can eat crab night.' She has performed in front of trains, on top of trucks, and in the rain. No matter how eccentric the venue, playing original music for people lit an ever-growing spark. This fueled Haley as her venues expanded to include Sofar Sounds, the Viper Room and the Hotel Cafe.
Haley released her latest self-produced project, "Sweetheart" in October of 2022, along with a music video that she co-directed. This fiery anthem dares to be witty, unleashed, and blunt - her favorite way to be.