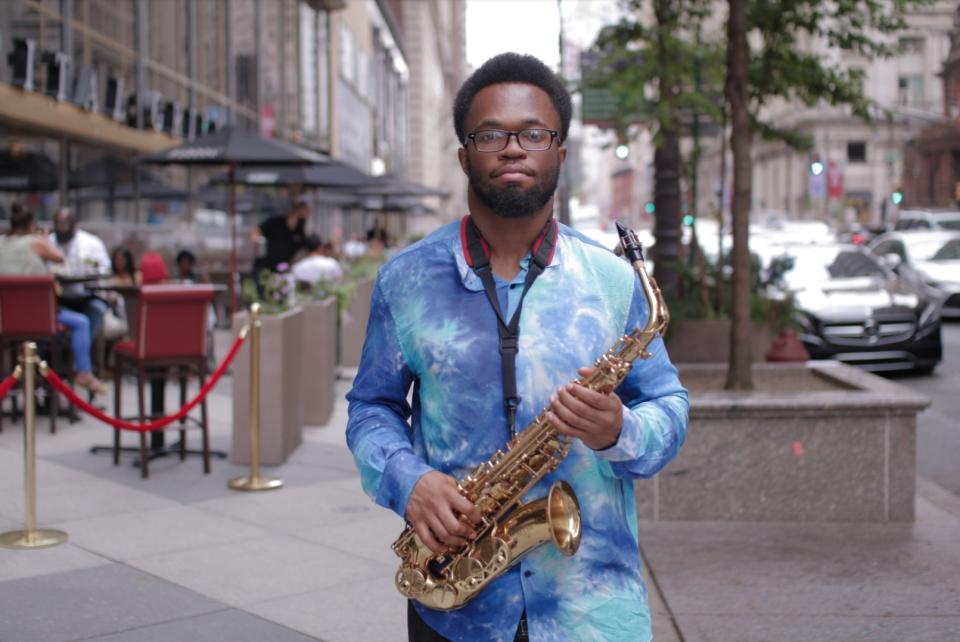 -
ACC, Plaza, ADJ Arena Plaza Stage
In-Person Only
Ikechi Onyenaka is a 26-year-old American jazz-neo soul saxophonist, multi-instrumentalist, singer-songwriter, and recording artist from Upper Darby, Pennsylvania on the rise in the Philly music scene. Although his primary instrument is the alto saxophone, he also plays the tenor saxophone, soprano saxophone, clarinet, piano, keyboard, bass, and drums. As a saxophonist and songwriter, he takes a wide range of influences from the likes of Grover Washington Jr, Kenny Garrett, Robert Glasper, Stevie Wonder, and Nas. Through emotionally driven saxophone melodies, atmospheric piano chords, and immaculate bass lines, Ikechi Onyenaka has truly created his own lane in modern jazz with his new heartfelt debut project, 'The City Dreams EP'. This musical body of work is a collective of contemporary jazz pieces that set out to inspire and motivate individuals to pursue their dreams and uncover their true passions in their lives.
With his YouTube Channel, he has garnered over 4K subscribers, uploaded over 1,000 YouTube videos to date, and has been able to entertain well over 750,000 people worldwide with his vlogs, song covers, and performance videos. Consistent YouTube video uploads and live performances in the Philadelphia area has seen Ikechi Onyenaka grow a loyal fan base, playing at numerous events and venues, including the prestigious SOUTH Jazz Club, Facebook Watch's 'Peace Out 2020' event, Philadelphia 16th Annual Juneteenth Festival 2022, and The NAMM Show 2022. Previous supported acts include Khalid and The Strumbellas at the Ivyside Off The Rails Festival in 2017.
Ikechi's work has been shared by numerous world-renowned artists and companies on social media. Some of which include DJ Khaled, Snoop Dogg, DDG, Paidway T.O, OG Parker, C5, Bankrol Hayden, Dyl, Rotimi, Romeo Miller, Jaleel Shaw, Be ON IT, LeriQ, Amorphous, Reel Goats, NBC10 Philadelphia, Facebook Watch, and ATTN. Ikechi aspires to become a world-renowned solo artist as well as a sideman for both mainstream and independent artists.