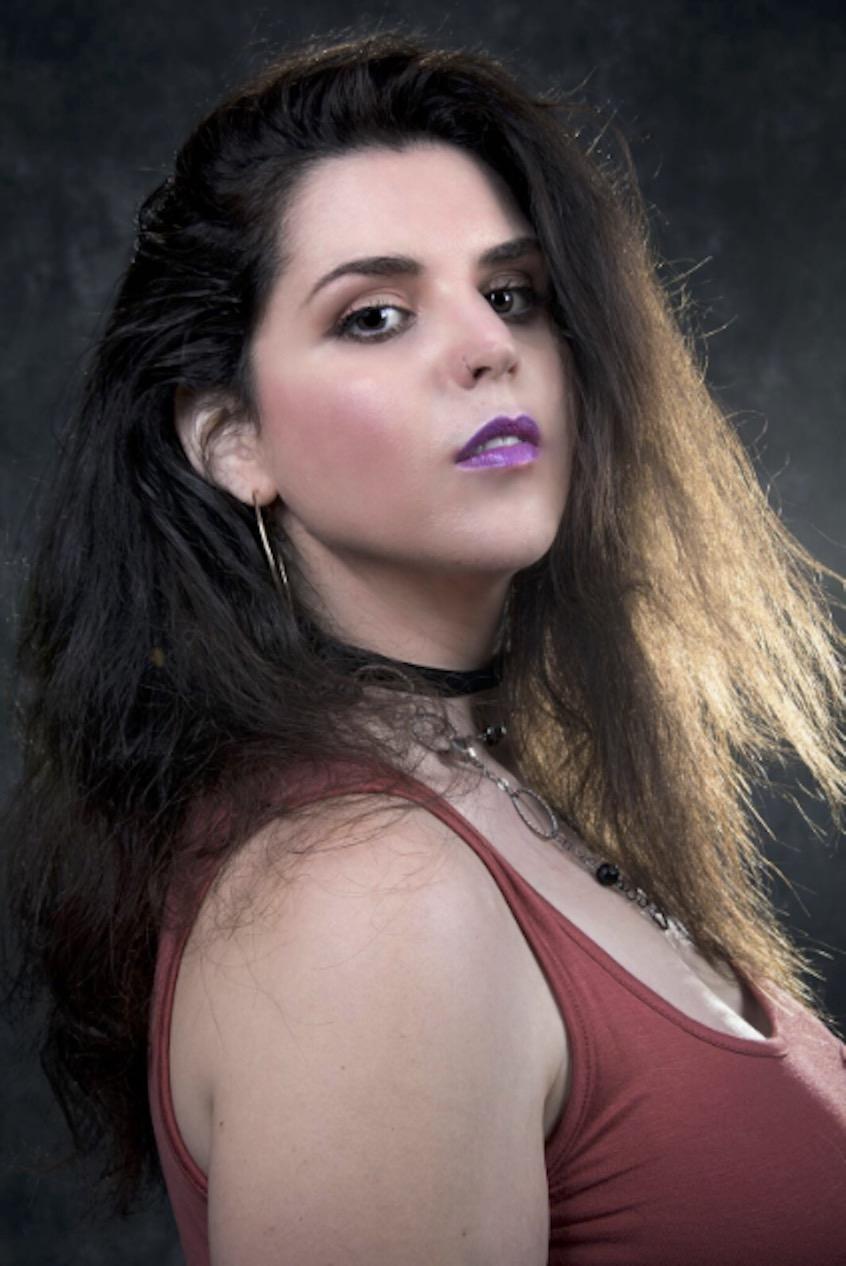 -
Hilton, Level 1, Renkus-Heinz Hilton Stage
In-Person Only
New York-based Karen Bella, is one of the hardest working singer-songwriters in the business, and after enduring a 2020 filled with set-backs, many may say she is also one of the most resilient.
Pre-Pandemic, she performed eight to 10 shows a week in the tri-state area, playing such notable venues as the Rockwood Music Hall, The Bitter End, the Landmark Theater in Port Washington, Great South Bay Music Festival and the Philadelphia Music Festival. Despite her busy schedule, she still had time to write, record and release her debut album and perform high-profile shows that not only earned her a VIP audition for NBC's The Voice, she was named a Sam Ash Music Store "Spotlight Artist," an official Fishman endorsed artist since 2019 and in 2022 became part of the Yamaha Guitar Ambassador Program as well as an official endorsed Elixir Strings Artist. In July 2022, Bella opened for Hannah Wicklund at Spotlight at The Paramount in Huntington, NY.
In March of 2020, Bella was set to release her new, self-titled, six-song EP, produced by Josh Dion of Paris Monster, which she describes as "capturing her experiences and spirit," and one that was already being hailed as her strongest to date.  Karen Bella premiered live at the Rockwood Music Hall in NYC on March 13, 2020, the night before the world stopped due to Covid-19. Following the performance, she suffered a broken wrist requiring surgery and several months of therapy, and then she contracted Covid-19. Deciding to put the album release on hold, Bella focused on getting healthy.
​
Finally, now in 2021, after recovering successfully, Karen Bella, is being released to radio and getting the attention it deserves. Her self-titled project is a heartfelt record that transcends genres and encourages deep listening. The lyrics on Karen Bella, at times, feel light and free, then dive without apology into traumatic relationships, betrayal, and past struggles with substance abuse. Though every song has a different twist stylistically, the production team and musicians worked hard to craft a consistent, crisp, authentic, timeless, and even dreamy sound.
​
"I grew up listening to a multitude of genres. As a songwriter, there are many benefits to having genre versatility," said Bella. "I get to share my love for Folk, Rock, R&B, Pop, and Country to its fullest. This record represents that. I want my fans to enjoy these little chapters of my life. My goal as a songwriter is to have a positive effect on the listener, because music has been a miraculous coping mechanism for me, helping me to fight the depression and anxiety that followed traumatic life events."
​
Bella began studying music and acting in elementary school. She started booking for recording sessions at nine years old and was writing songs at age 12. After college, she pursued music full-throttle, releasing her first album, Ordinary Girl in 2013 and performing in legendary venues around NYC.
During the Pandemic, Bella has been featured on News 12 Long Island and in the Long Island music publication, Good Times Magazine, speaking about the struggles of being an artist at this time – including contracting Covid herself – and inspiring musicians to continue creating, no matter what life throws at you.
​
After the re-release of Karen Bella, the record spent 2 month on the top 40 charts for The International Folk Alliance Folk DJ charts. March#30 and April #36. 
​
Long Island 94.3 FM The Shark Morning Show Host Brian Orlando, who has played the EP's single "Jack Honey" several times on his show and interviewed Bella, said "'Jack Honey' is every bit sultry as it is summer. Karen's talent teleports you to where she wants you to be, which, at the moment she starts singing, is exactly where you NEED to be."
​
Currently, Bella is touring and recording her next record.