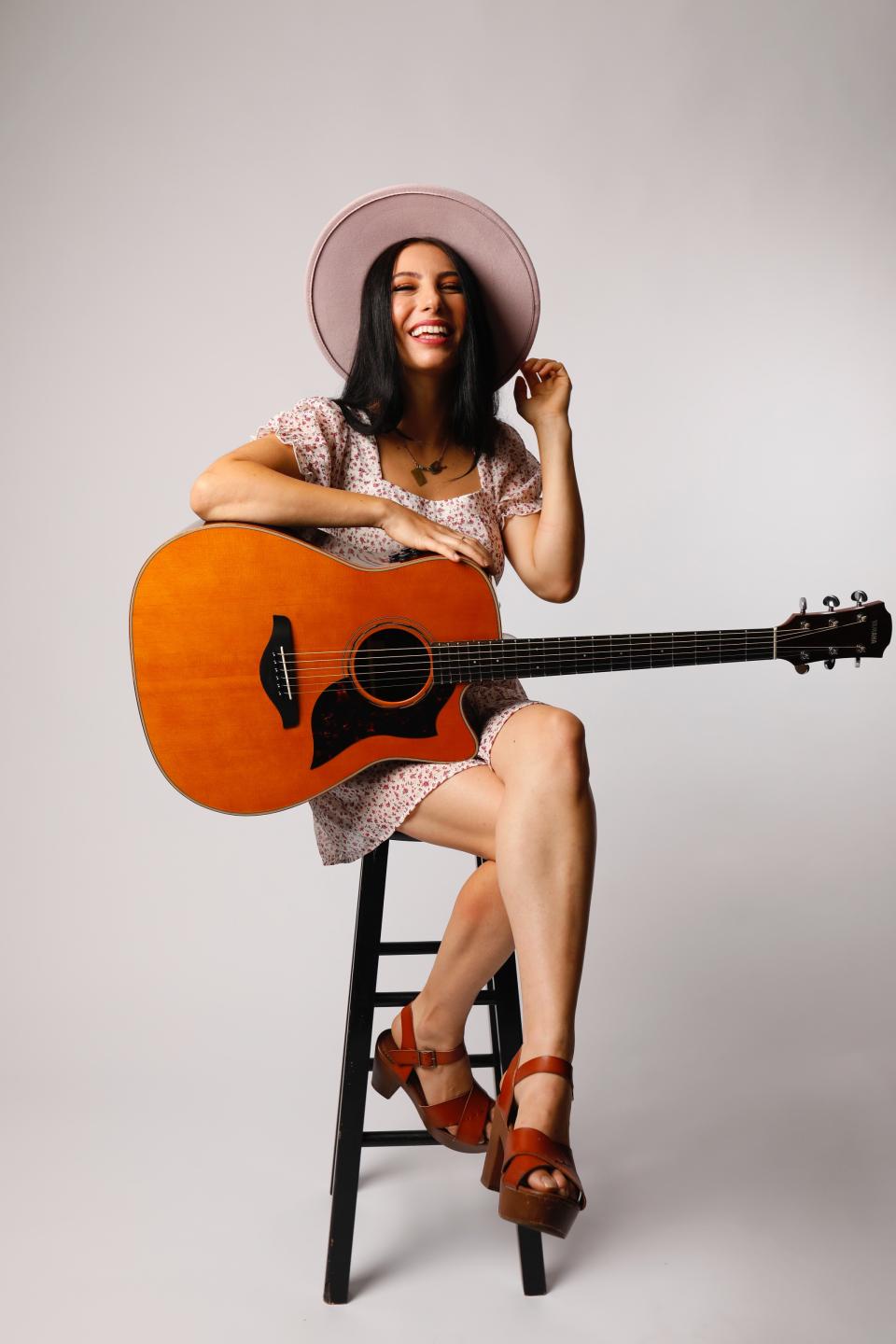 -
Marriott, Level 1, Marriott Stage
In-Person Only
Katie Ferrara is a full-time working musician and award winning singer/songwriter from Los Angeles, CA. As a performing artist, her repertoire covers folk and pop music from the 60's to present and her songwriting can be best described as " honest and authentic music" with at times, an "ethereal flair". As Buzz Music puts it, she's got a "tender approach to life that bursts from her guitar and vocal chords in a way that's both charming and reassuring". Her songwriting often covers topics related to spirituality, love, and self-empowerment. 
Katie began her career with humble roots, performing on weeknights and weekends for tips as a busker on the streets of Burbank, Santa Monica, and various farmers markets all over Los Angeles. Since then, she has made an international name for herself playing at street festivals all over Europe, South Korea and New Zealand.  "You can tell Ferrara has spent many hours honing her craft on piers, street corners, farmer's markets and open mics. It really would be hard to walk away from a Katie Ferrara show without a smile on your face. Ferrara's music could very easily fit into just about any equation, and is incredibly licensable. " (Music Connection Magazine)
She has released several albums as an unsigned independent artist including "Dream Catcher" (2016) and "Break Free" (2020). Both albums were funded by the generous support of her fans off social media. Her music can also be found on the Season 5 premiere of the Hallmark TV show "Good Witch". 
As a QSC and Yamaha sponsored artist, Katie performs performs regularly at 5 star hotels, restaurants, and private parties around. Los Angeles She is also passionate about aligning her music with charities and causes such as Whole Planet Foundation, Children's Foundation of America and Water.org.