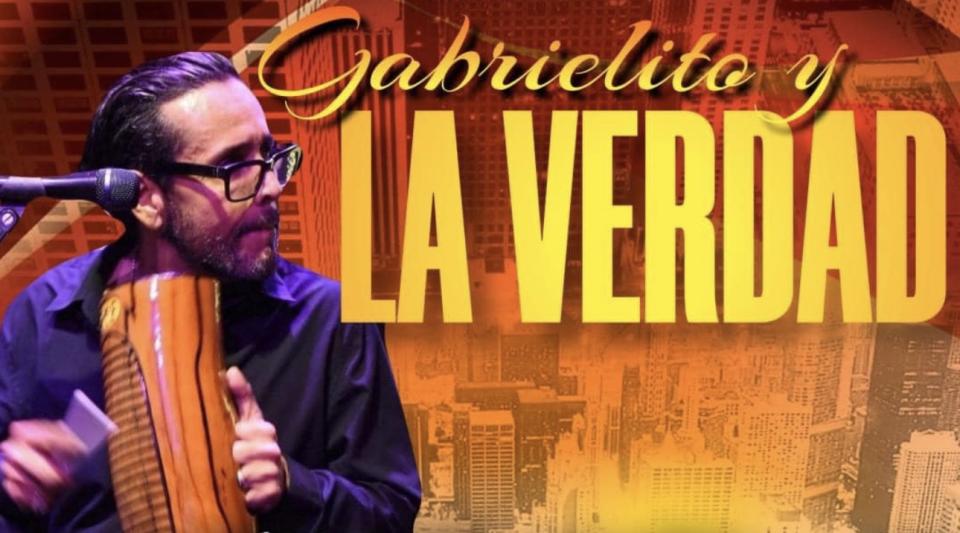 -
ACC, Plaza, ADJ Arena Plaza Stage
In-Person Only
Gabriel Gonzalez is a multi-talented artist whose career spans decades of film, music, videos, commercials, theater and live performance concerts. Internationally recognized for movie roles from his childhood work in Mexican cinema to cult classic films as well as countless mainstream commercials, tours, and stage productions. Gabriel captivates audiences with his dynamic stage presence and larger-than-life vocals that make each performance a memorable experience.
He began his career in show business at the age of seven appearing in numerous top grossing films in Latin America featuring La Sonora Santanera and famed comic Resortes. By age 8, he recorded his first album. Gabriel has toured and shared billing with some of today's most iconic artists across Mexico, Cuba, and the US including Camilo Sesto, Lalo Guerrero, Juan Gabriel, Los Van Van, QUETZAL, Cubanismo, Lila Downs, Los Lobos and many more.
Most notably, he toured with the Tony award-winning musical, In the Heights by acclaimed composer Lin-Manuel Miranda as a principal character of the 2011-2012 North American National Tour. Gabrielito's latest projects include working in the Salsa community with bands such as Boogaloo Assassins and the Los Angeles-based La Verdad.
A member of SAG-AFTRA, Actor's Equity Association, BMI, and ASCAP, Gabriel is based out of Los Angeles, CA.