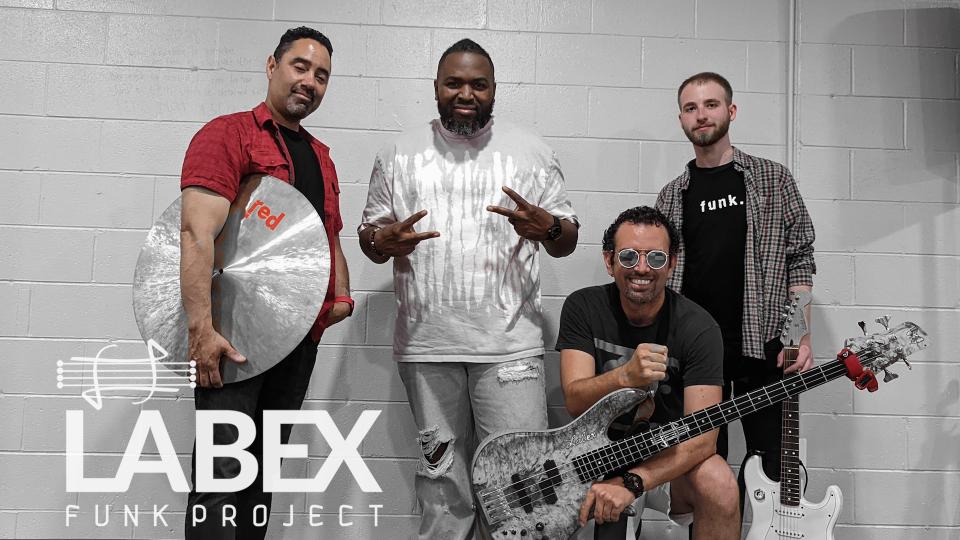 -
Hilton, Level 1, Renkus-Heinz Hilton Stage
In-Person Only
Michel Labaki –Labex– was born and raised in Lebanon. Influenced by his mother who is a pianist, he developed a longing for music, and particularly the guitar.
Labex started off as a guitar player, but switched to the electric bass at the age of 15. He soon became one of the prominent bass players in Lebanon at the age of 20. Labex has been involved in the continuing development of various musical techniques and styles –funk, latin, and fusion world music – and has stood out in his sense of lyricism and melodic bass lines.
He introduced a new technique to the world of bass –The Stap. Through the stap technique, Labex combines drumming on the drums, tapping on the guitar, and slapping on the bass, together to create this amazing skill to perform on the bass guitar. After tampering and innovation to the technique, Labex will feature stapping for the first time in his album "Dear Mother" launched at the 2015 NAMM show in January 2015.
Today, Labex is a main bass player, artist casting manager at 8e Art (https://www.8eart.com), performed in the prime time TV show "Hek Menghanne" on MTV Beirut. Recently signed with BELIEVE MUSIC (https://www.believemusic.com/) for his albums digital distribution.