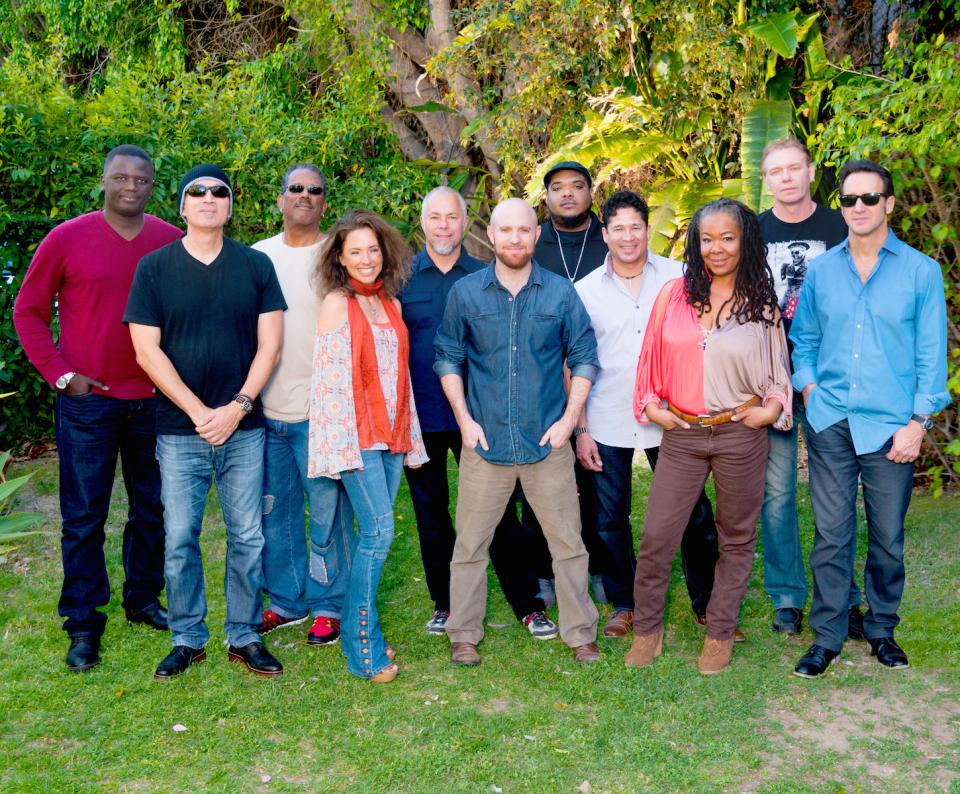 -
ACC, Plaza, Yamaha Grand Plaza Stage
In-Person & Livestream
Hailing from Boulder, CO, with a career that now spans nine albums over nearly a quarter of a century -- he was a teenage prodigy -- Tizer is the son of hippies with a Russian-Jewish background, and the mix of that ethnic family heritage, parental new age influence and growing up with the sights and sounds of '80s and '90s pop culture (alongside the music of the '60s and '70s he heard from his parents) have brought him to a place in his artistic life where he was ready to embrace a wider range of influences and stretch himself and his players to pull off such an ambitious project.
one all my life."
If the choice of Led Zeppelin's "Ramble On," U2's "Pride (In The Name Of Love)," and Cat Stevens' "Sad Lisa" seem astonishing, Tizer's arrangements render them almost entirely original. They are taken to the transcendent through the warm and soulful vocals of Tita Hutchison, who sang with the likes of Michael McDonald, Rick Rubin, Michael Jackson, and Foreigner, among others. 
Hutchison joins Tizer's regular collaborators who are celebrated in their own right: Chieli Minucci, the three-time Emmy-winning and Grammy® Award-nominated guitarist and composer; Grammy® Award-winning saxophonist Eric Marienthal, who is a permanent member of the Chick CoreaElektric Band; longtime member and EWI/saxophonist/multi-instrumentalist Steve Nieves; and violinist Karen Briggs, who has graced the stage with Yanni, Diana Ross, Wu-Tang Clan, Chaka Khan and more. Tizer also credits the powerhouse rhythm section (bass players include Grammy® Award-nominee Ric Fierabracci and Cheikh NDoye, Grammy® Award-nominated drummer Gene Coye, and percussionist Munyungo Jackson) with underpinning the dynamic force and arrangements for the project.