Las Vegas High School's Mariachi Joya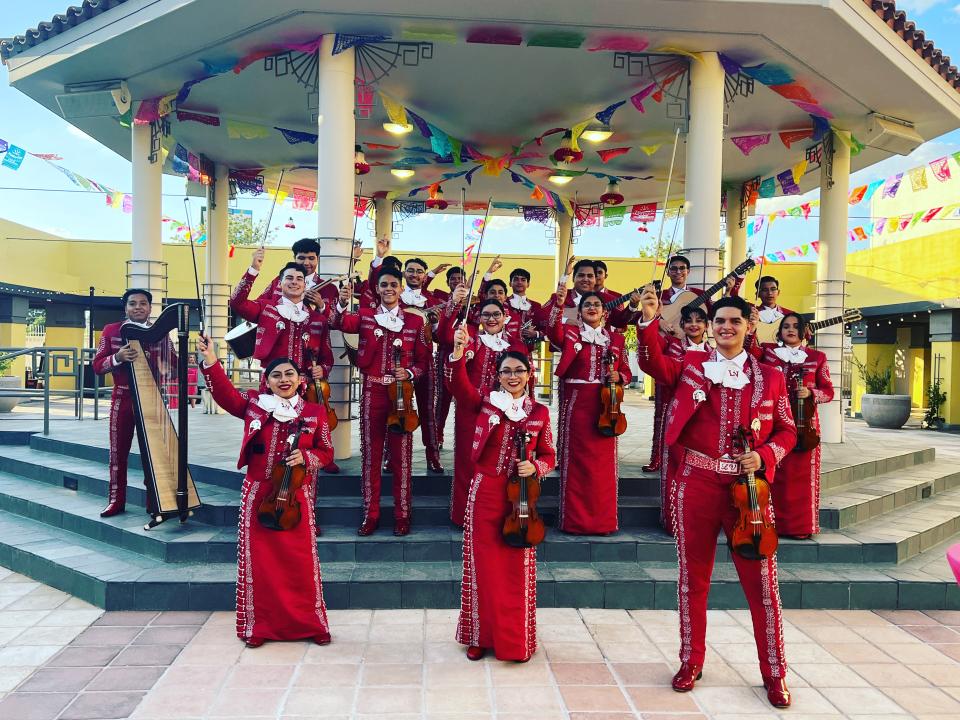 -
ACC, Plaza, Yamaha Fountain Stage
In-Person Only
The Las Vegas High School Mariachi Program was founded in 2018 for a community that embodies what it means to "Be A Joya". As Clark County School District's flagship high school, the Vegas Alma Mater proudly exclaims that the school is the "Jewel (Joya) of the Desert". After discussions with students, staff, and the community, "Mariachi Joya" was born.
Since then, Mariachi Joya has made a name for itself not only in Nevada, but world-wide, making headlines as far as Guatemala. Students from Mariachi Joya have performed with ELLAS, Mariachi Vargas de Tecalitlan, Mariachi Sol de Mexico, Mariachi Divas, Mariachi Nuevo Tecalitlan, Aida Cuevas, Grupo Firme, and even Chiquis Rivera. At one of his final campaign stops in Las Vegas, the were selected to perform for Vice President Joe Biden where they were able to discuss their school experiences and hopes for a better tomorrow.
In 2020, covid-19 sent everyone home and Joya had to figure out how to continue to make the music happen. Throughout the summer, rehearsals continued over Google Meet and plans were made to record a full-length record. That October, Mariachi Joya released its first original single on Apple Music. Throughout the course of the year, Joya continued to work virtually with world-class musical coaches, graphic designers, and audio engineers to produce their debut album. On May 28th, 2021, "JOYA" was released in CD format and on all digital platforms. The entire body of work was rehearsed and recorded in seclusion during the covid-19 pandemic. On January 20th, 2021, Mariachi Joya made history by representing Nevada in the Biden/Harris Virtual Inauguration Parade. As local news outlets featured their stories throughout the week, they were picked up by Billboard for an article about their preparation and also were featured on America's most successful Spanish-language morning show, Despierta America.
As their success continued with an exciting performance during the parade, Joya was selected to be the finale of the 2021 CCSD State of the Schools Address. Due to their continued commitment to excellence, Mariachi Joya performed a full set at The White House's "America's Back Together" tour, right before Vice President Kamala Harris gave her remarks. Mariachi Joya just extended its National Tour, with performances for the Mexican Embassy in Washington DC, the Mayor of San Antonio in Texas, the Mayor of Las Vegas, The Governor of Nevada, Vice President Kamala Harris, and Czech Republic Ambassador to the United States Hynek Kmonicek. While on tour they were named "The Nation's Premier Mariachi Ensemble" by SBO Magazine and given Certificates of Congressional Commendation by the United States' first Latina Senator, Catherine Cortez-Masto. Joya's director was named one of the nation's best music teachers and was also named a semifinalist for a Grammy in 2021. Most recently, the group opened for John Legend and performed for President Barrack Obama. Joya just announced its upcoming album "Fandango", to be released in early 2023.