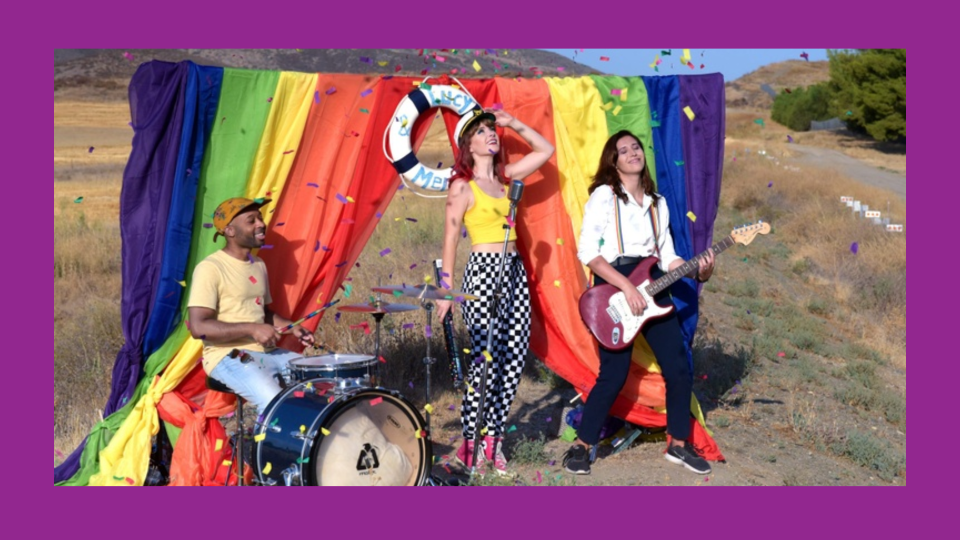 -
Hilton, Level 1, Renkus-Heinz Hilton Stage
In-Person Only
Lucy LaForge, the artist behind the name "Lucy & La Mer", is known for her upbeat and optimistic songs, as well as for her mental health advocacy within the LGBTQ community.  Lucy's feel-good music has been featured by The LA Times, Rolling Stone, Huffington Post, EARMILK, Billboard Pride, Pride and many more publications. Her music is a blend of pop empowerment with lyrical stylings mirroring her storytelling folk music upbringing.
Often seen performing with a ukulele, the independent artist was chosen to feature the new Billie Eilish Ukulele by Fender in Summer 2020, and presented the Dhani Harrison ukulele in 2021. The singer has also collaborated with major brands like IKEA, YouTube, Guitar Center, and Kala Ukuleles. Her music can be heard on international commercials, with companies such as Disney and Dove using her upbeat tunes in advertisements.
As a SoCal native, Lucy recently performed on the main stage of Palm Springs Pride Festival after coming out in an interview with Billboard magazine. The indie singer stated that she is "proud of who and what she is," and her electric live performance showcases her love for the stage and her community.
In 2021, Lucy's single "Ooh La La" inspired various TikTok influencers to get up and dance. With over 3 million TikTok views, Lucy's Social Media has become a place of encouragement to many.
Lucy & La Mer's 2022 single "Don't It Feel Good" embodies the artist's message of self-acceptance and positivity.  Her authentic videos spread the message of inclusion and equality, and her catchy tunes continue to reach new listeners every day.