Mariachi Divas De Cindy Shea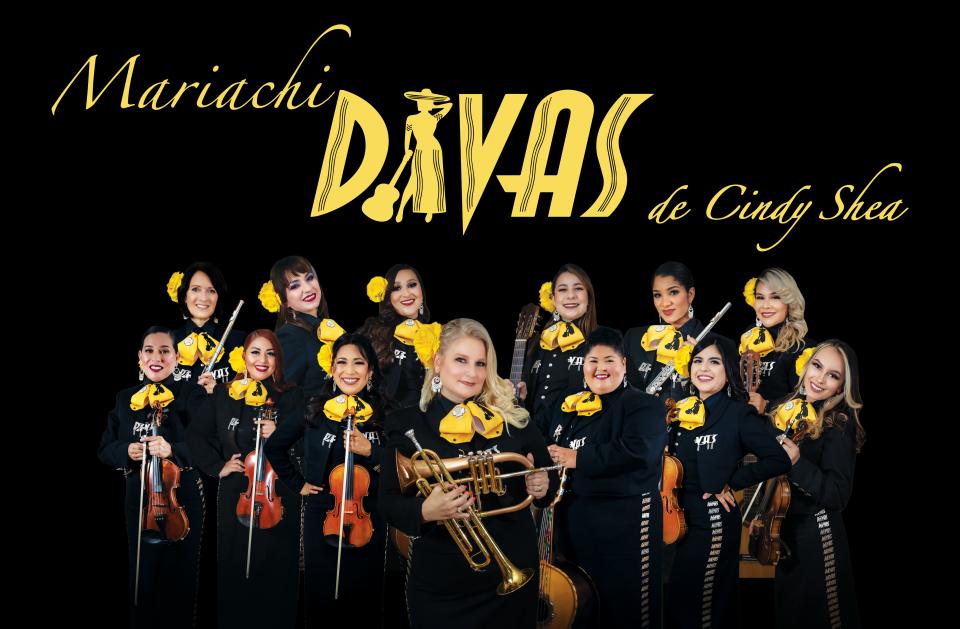 -
ACC, Plaza, Yamaha Grand Plaza Stage
In-Person & Livestream
With a career spanning 23 years, the critically acclaimed all-female Mariachi Divas de Cindy Shea specializes in providing professional mariachi music for live concerts, commercials, television, and film recordings. A two-time GRAMMY Award winner, with eight GRAMMY nominations and three Latin GRAMMY nominations, the ensemble continues to expand the scope of mariachi music, delighting audiences from around the world.
Founded in 1999 by musical director and trumpet player Cindy Shea, Mariachi Divas is celebrated for its innovative and eclectic array of music ranging from mariachi classics to jazz and pop. Mariachi Divas is known for its sophisticated, smooth, and refined, elegant musical style. Since 2003, Mariachi Divas has been the official all-female mariachi of Walt Disney Parks and Resorts, performing year-round at Disneyland, Disney California Adventure, and Downtown Disney in Anaheim, California. The group is also the official mariachi for Disney Pixar's Coco inspired show at Plaza de La Familia/Día de Los Muertos celebration at Disney California Adventure. Mariachi Divas is often sought after to appear in various television, film, and music video projects.
They have performed, recorded, and collaborated with artists such as, Alejandro Fernández, "Agridulce" on the album Rompiendo Fronteras (2017), Ozomatli, single "Volver, Volver" (2017), Natalia Jiménez of La 5ª Estación and Sergio Vallín of Maná , single "Esa Soy Yo" (2009) to name a few. Additionally, Mariachi Divas has appeared in two music videos with major recording artists: OhNo's "Suavemente" (2019) and U2's "Song for Someone" (2016). With an established recording track record, their discography includes eighteen professional full-length album releases co-produced by Cindy Shea through East Side Records.