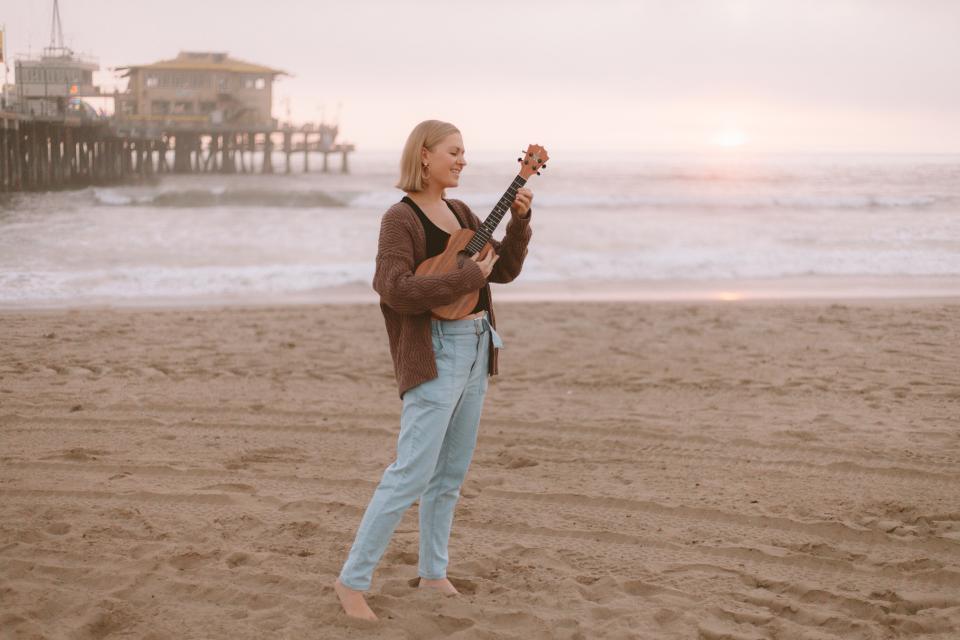 -
Marriott, Level 1, Marriott Stage
In-Person Only
Marlowe Teichman, better known as MARLOWE, is originally from Haslett, MI. She is currently residing in Los Angeles, CA.
Influenced by artists such as Jake Shimabukuro, Kalei Gamiao, and Kris Fuchigami, MARLOWE has been performing and recording as a ukulele artist for 9 years, and is now endorsed by KoAloha Ukulele, Aquila Strings Corde, Analysis Plus Cables, Eventide Audio, and Alclair. MARLOWE performs a collection of covers and originals spanning from light orchestral arrangements to exciting and obscure compositions.
MARLOWE has been a headliner at the Mighty Uke Day festival held in Old Town Lansing, MI, the Los Angeles International Ukulele Festival in Torrance, CA, the Newkulele Festival in Newcastle, Australia, and The Blue Mountains Ukulele Festival in Katoomba, New South Wales. MARLOWE has also been a featured artist at the 2017 & 2018 Summer NAMM in Nashville, TN as well as at the 2018 & 2019 Winter NAMM in Anaheim CA, and has been featured on HI*Sessions.
MARLOWE's 2018 album release, Moments, was nominated for Hawaiian EP of the Year at the 2019 Nā Hōkū Hanohano Awards as well as recognized on the preliminary ballots for Contemporary Instrumental Album and Composition for the 2020 GRAMMYs.
MARLOWE recently celebrated the release of her remix album, Moments: Remixed.