Thomas Claxton & The Seventh Realm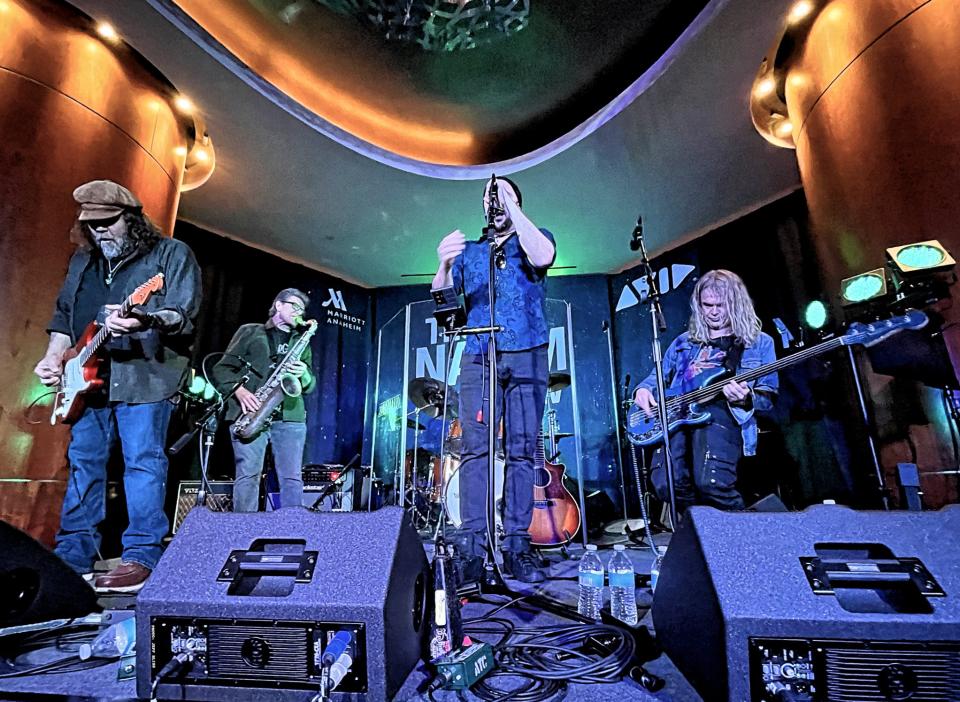 -
Hilton, Level 1, Renkus-Heinz Hilton Stage
In-Person Only
Four time IMC and RMA award-winning vocalist / songwriter, Thomas Claxton, performs over 200 shows per year, spanning the United States and abroad. The classically-trained (first tenor) vocalist has also performed on stage and recorded with a number of industry-recognized performers. Chosen by internationally circulated, "Rockwell UnScene Magazine", as their "Best Male Vocalist" (2014, 2015, 2016, 2017), Thomas is also an experienced Event Promoter, Coordinator, and Vocal Coach. He has been featured by Acoustic Guitar Magazine, South Magazine, and The NAMM Foundation's "Talking Up Music Education" as well as "The Jimmy Star Show w/ Ron Russell".
At the 2022 NAMM Show, Claxton will be fronting an incredible group of world-renowned performers including:
* Jonathan Mover (Drums): A respected drummer, "Mover" is also the owner of Drumhead Magazine and Champion Studios and a sought-after engineer and producer. Mover has performed and recorded with some of the top names in the industry ranging from Joe Satriani to Aretha Franklin, Alice Cooper, GTR, and many others.
* Scott Page (Sax): Technologist and musician Scott Page made his mark in the world of music touring and recording with industry greats such as Pink Floyd, Supertramp, and Toto. Currently the CEO of the LA-based media company, "Think:EXP", which focuses on live immersive entertainment, Scott continues to leave his stamp of incredible talents to each of his projects.
* Tony Franklin (Bass): "The Fretless Monster" (as he's often referred to), Tony Franklin is the founding bassist of the Supergroup "The Firm" alongside Jimmy Page, Paul Rogers, and Chris Slade. Tony's illustrious career has seen him touring and recording with a number of household names and appearing on shows ranging from the "Late Show with David Letterman" to "Good Morning America". In 2006, Fender released the "Tony Franklin Fretless Precision Bass" and in 2008, the "Tony Franklin Fretted Precision Bass".
* Kenny Olson (Guitar): Detroit, Michigan guitarist Kenny Olson is the founding guitarist for Kid Rock's "Twisted Brown Trucker Band" and is also helped co-write many of the band's groundbreaking hits. Kenny's numerous stage credits range from the Super Bowl Halftime Show to rocking the masses at Woodstock '99. To quote Keith Richards: "Kenny Olson is one of the best rock guitarists on the scene right now."