39th Annual NAMM TEC Awards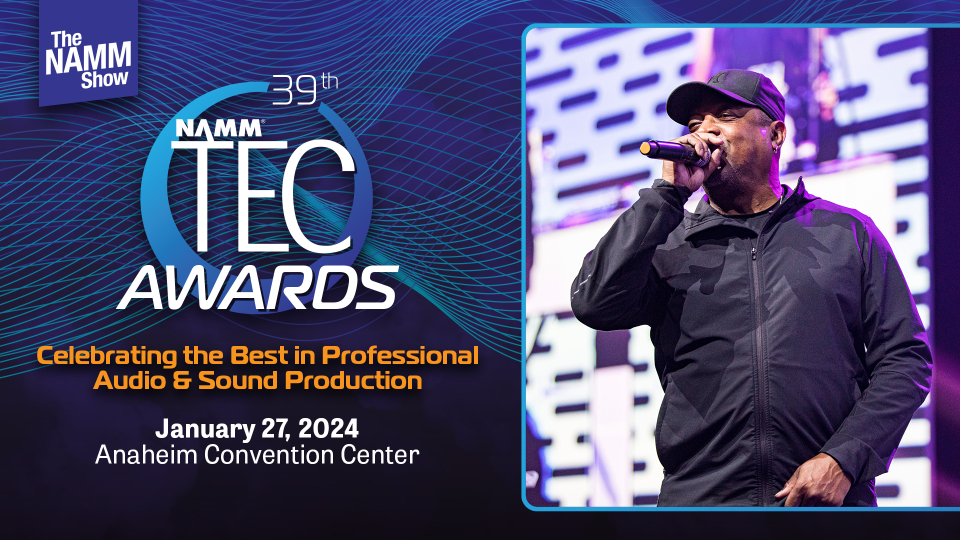 Speakers:
-
In-Person & Livestream
Presented annually by NAMM, the TEC Awards recognizes the individuals, companies and technical innovations behind the sound of recordings, live performances, films, television, video games and multimedia.
Now in its 39th year, the Awards are widely recognized as the highest honor dedicated to the pro audio and sound recording industry. It's where the most outstanding products in the worlds of music making, live performances, video games, television and films are recognized and where creative luminaries like Les Paul, Peter Frampton, Quincy Jones, Joe Perry, Pete Townshend, Stevie Wonder, Joni Mitchell and Carol Kaye are celebrated for their musical contributions.
Through its Hall of Fame, the TEC Awards honors the pioneers of audio technology and the music industry's most accomplished producers and audio technicians. The Innovation Award pays tribute to musical artists and others whose work has exemplified the creative application of audio technology.
The 39th Annual NAMM TEC Awards will return to Southern California, on Saturday, January 27 as part of The 2024 NAMM Show.
Event Schedule:
5:30 PM VIP Door Open
5:30 – 6:30PM VIP Hors d'oeuvre
6:00 PM GA Doors Open
6:15 – 8:00PM Awards Show