5 Trends in Consumer Engagement for Retailers and Manufacturers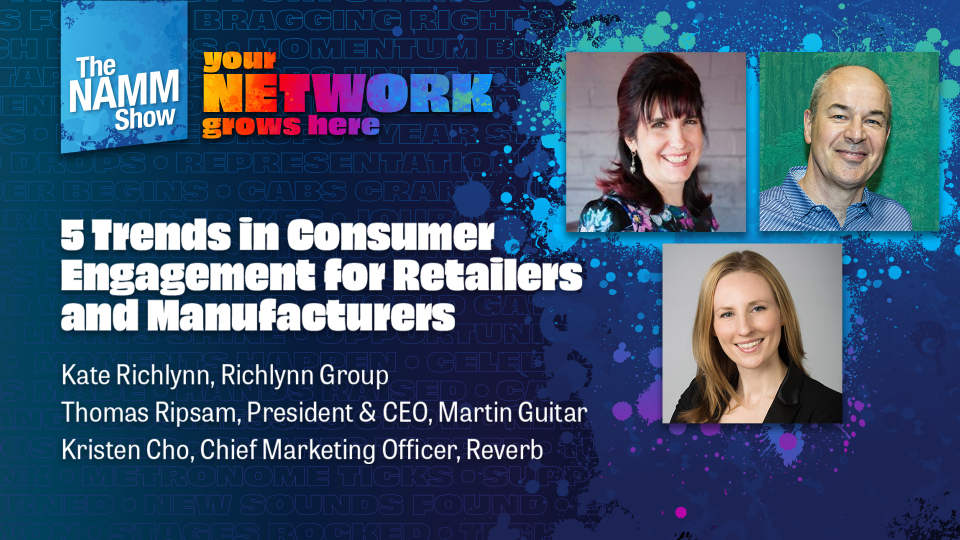 Speakers:
Thomas Ripsam , Kristen Cho , Kate Richardson
-
In-Person & Livestream
In this ever-changing business environment, understanding and building long-term relationships with your customers has never been more important. Here, you'll discover easy-to-implement strategies and cutting-edge personalization trends for growing your business through consumer engagement. Join industry experts Thomas Ripsam, president and CEO of Martin Guitar; Kristen Cho, chief marketing officer of Reverb; and Kate Richlynn of Richlynn Group (moderator), as they discuss exciting digital tools, no-nonsense advice and more. Don't miss this opportunity to hear from major industry thought leaders.