Combatting the Teacher Shortage: The Choose to Teach Video Series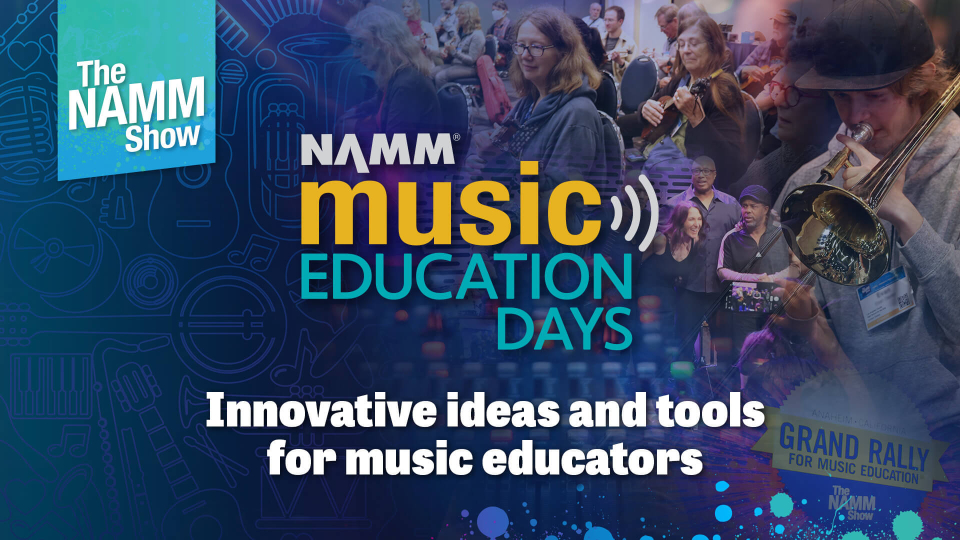 Speakers:
Marcia Neel , Nick Averwater
-
In-Person Only
In 2023, the nonprofit Music Achievement Council (MAC) turned its focus from recruiting and retaining students into music programs to recruiting and retaining educators into music classrooms! MAC's latest resource—the Choose to Teach Video Series—was designed to collect short video snippets from inspiring educators to distribute to motivate and energize those who may be struggling. Inaugurated by famed composer and conductor Eric Whitacre, this video series is a tribute to the music education profession overall. Join in this effort to combat the music teacher shortage. Whether an educator or music industry professional, all NAMM attendees will be given a special opportunity to access this valuable open-source resource, which can be rebranded to share within their own distribution channels free of charge. Presented by The NAMM Foundation in collaboration with the Music Achievement Council.