Pro Audio Professionals at The NAMM Show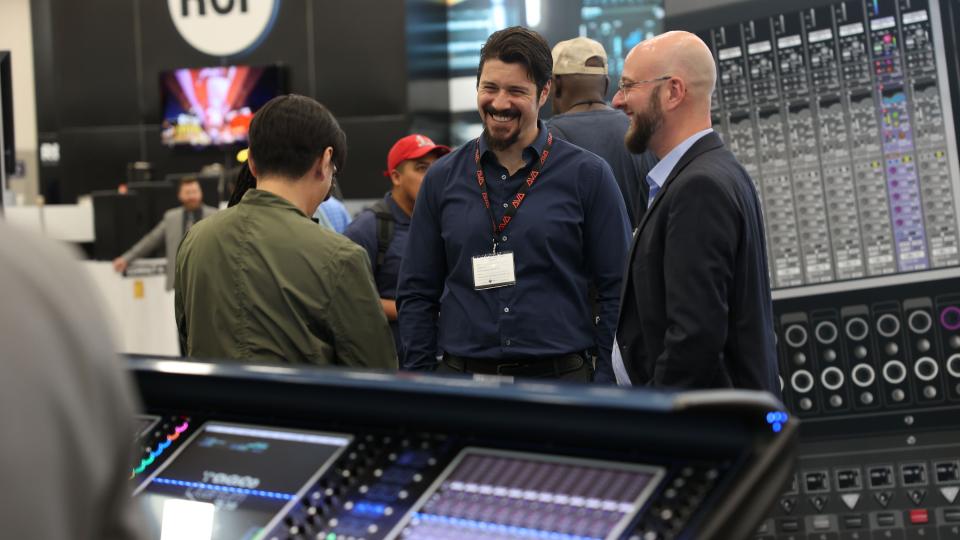 Where can you find the world's most influential recording engineers, producers, studio owners, pro audio companies and industry luminaries? At The NAMM Show, of course! With hundreds of events, education sessions, specialized networking opportunities, and pro audio panels, The NAMM Show brings out pro audio industry members, as well as content creators and the next generation of pro audio students.
The show proudly works together with organizations like AES, A3E and more to create catered education and training opportunities, where sound professionals can learn the tricks of the trade, gain insight into new industry trends, and figure out ways to improve their existing skillset. Additionally, with special events including specialized networking opportunities like the Pro Audio Pool Party and collaboration events with brands like EngineEars, The NAMM Show is the perfect place for all pro audio professionals.
Pro Audio Highlights at The NAMM Show:
The TEC Awards
Pro Audio Pool Party
Partner education programs from AES, A3E and TEC Tracks
Special collaborations with leading pro audio brands like EngineEars and Dolby
Examples of Pro Audio Buying Audiences who are Regular Attendees of The NAMM Shows include:
Amazon Studios
Netflix
Warner Brothers
Google
Apple
Meta
"We are finding that as a result of that, the quality of our interactions are spot on. Everybody is here to engage, to do business, to have conversations, we don't have exhibit space so we don't have people coming by as casually. The quality of all of these interactions have been just remarkable."
VP of Marketing and Training at QSC Pro Audio