5 Ways to Make Your Online Presence Personal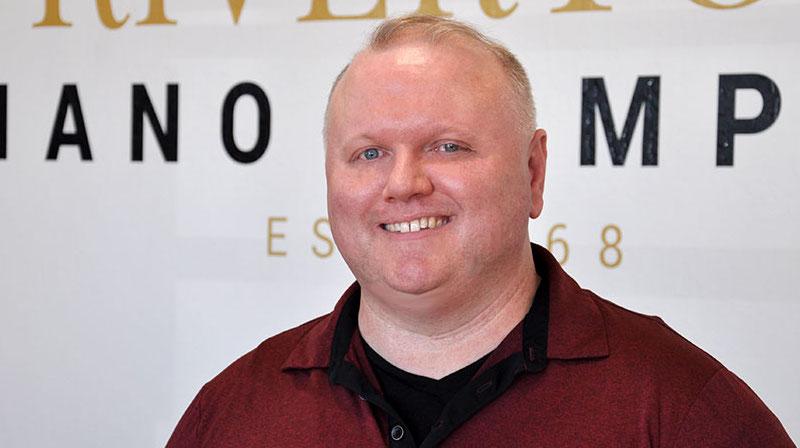 There's no question that 2020 was a roller-coaster year. For many, it brought about unprecedented challenges, and for those willing to take a risk, it also created unique opportunities. One silver lining in the cloud of last year's chaos was more people around the world recognizing the value of music. With children still stuck at home and families that can't travel safely, there's every reason to expect that trend will continue well into 2021. And if we can find new, personal ways to bring the in-store experience into customers' homes, we can look forward to building upon last year's successes and creating a bright future for our companies—no matter what happens with the pandemic.
Why make the web more personal? Shoppers are seeking the same emotional connection they feel in our stores when they shop online. According to the global "Truth About Shopping" study by McCann, 75 percent of online shoppers expect the same level of customer service they find in-store. And if we just list tons of products with no guidance or support, our online customers will go elsewhere. The McCann study also found that two out of five shoppers have left a website they found overwhelming or confusing and purchased from their second-choice store. Given that, I believe that one thing we can all do to grow our businesses in 2021 is ensure our online presence feels like shopping inside our stores. So how do we do that? I'm glad you asked.
Here are five simple ways you can bring your in-store culture online.
Offer an Online Product Catalog
Does your website feature specific product pages, or does it just point to a manufacturer's site? Do you show all available models or just the ones you have in stock at the moment? Imagine how much business you could be missing out on because your online customers leave your web store and end up buying elsewhere—or because they can't find the ideal product. Having a complete online catalog (with individual pages for each item) is not only great for your web shoppers but also helps boost your Google ranking. It's extra work, yes, but it's the gift that keeps on giving.
Video Selling
Imagine having a store with no staff. Customers come in and look around. Some read your FAB signs or in-store posters. But most come in, buy what they think they need and leave. Does that send a shiver down your spine like it does mine? We all know the importance of providing professional advice and support for our clients. Why wouldn't we want to do that online, as well? Even before the pandemic, more than 90 percent of our in-store customers visited us online before deciding to stop in. How much business are we missing out on because we can't demonstrate our products effectively with photos and text? Even a basic cell phone video that explains the key benefits of a product could set your site apart from the stores that just offer generic specs. Why not create a couple of videos to show off the instrument and explain why you prefer it over other options? Such a video could make or break a sale.
Reduce Friction
How hard is it to purchase a product from your website? How many clicks does it take? Is the process obvious? Do clients understand your pricing? Friction in the sales process costs online retailers millions every year. The easier we can make the process, the more money we will make. It's that simple. Why not have a chat with your web designer and see if there's anything you can do to speed up and simplify your checkout process? Remember that nearly 70 percent of your clients are viewing your website through a mobile device. How easy is your website to shop via mobile? Reduce friction, and you'll be very glad you did!
Be 'On Call' Via Web Chat
We recently installed a web chat option on our page, and I can't imagine living without it. Web chat gives my team real-time access to clients who are actively shopping our site. Yes, some of the questions can be annoying. (No, I don't want to talk about your 60-year-old spinet piano that's missing a leg at 9 p.m. on a Friday.) Still, our web chat sales have already made us believers. Our clients are stunned that they can chat with a live human being directly from their cell phone, and it gives us a chance to talk them into a phone call, video chat or in-store appointment while they're emotionally engaged in the purchase. I can't recommend this service highly enough.
After-the-Sale Service Online
As I was writing this article, I received a phone call from a past client. She was having problems operating an app and needed help. More specifically, she was calling me for the log-in information to our after-the-sale service site (our "Owner's Club"), where we have more than a dozen videos that show her how to do everything. Instead of having to talk her through the app, I was able to give her the log-in info and let her work through the videos as often as she wants, whenever she wants. It saves me a ton of time, and it provides a level of service that none of my competition can match. It's why she bought the piano from me and not someone else. How can you provide better, more personalized service to your clients online? Why not create your own passworded web page or hidden YouTube playlist? Give your clients the VIP treatment, and they will bring their friends and family to you!
If you have the energy and courage to try a few new things this year, you'll be surprised by how quickly your customers respond—and there will never be a better time to make your online presence more welcoming. Why not do it now and enjoy the benefits for years to come?
James Harding is the director of sales and marketing at Riverton Piano.