How to Host the Ultimate In-Store Sales Event for $250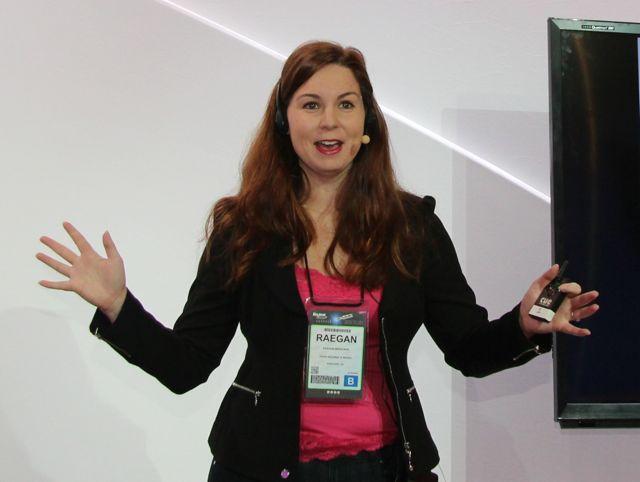 Every summer, we hit a low. It happens right after our rock camp ends and before the back-to-school season begins. We're pretty much broke, and no customers walk through the door. We need to hold a sale, but of course, we don't have money to promote it. So, we have to create the event with no budget. If this sounds familiar, the good news is we came up with a solution. Here's what we did:
1. Call on reps. Ask your vendor reps for something free. It could be a major giveaway, such as a guitar or amp, or something smaller—stickers, T-shirts or strings, for instance. Your reps will want to pitch in because they'll want to be front and center during your next sale.
We recently opened a new amp line and needed a launch to show it off. This was a perfect reason for our rep to send us a free amp. He needed his line to be pushed in our market. And even though he couldn't attend our event, he sent us a really nice amp and lots of T-shirts to give away. Then, one of my favorite reps from another company said he would not only come to the sale but would also send us a guitar to give away. Now, we had two giveaways to get customers in the door.
Having a rep at your event might not sound like a big deal, but people are more likely to listen to the rep about a product than your sales staff, even if your staff is knowledgeable. The rep comes from out of town and knows everything about his or her products. I know it sounds crazy, but I am telling you that it works! My rep helped sell so many guitars that day. Plus, when your sales staff gets a full day of hands-on, real-life training with a vendor rep, it helps with sales going forward.
I know what you're thinking: Why would my vendor rep want to blow a Saturday and come to my little town for a sale? First, the rep's product is getting promoted exclusively at the sale. I'm not saying that we didn't sell other guitars that day, but we focused specifically on that rep's line. Reps also get to help sell their own products, while showing your staff how they should be selling those products. And more than anything else, reps know they're going to get a reorder. If you're broke and not ordering, they're broke, too. (No good rep wants aging inventory on your wall.)
2. Create exclusive displays. Store setup is key. We brought the sale items to the front of the store and created two displays: one with guitars and another with amps. These displays didn't have any additional amps or guitars around them—only the sale items. The displays also had special tags that said "one day only" in huge, bold letters.
We hooked up the guitars to a small P.A. for tryout. You want the guitars to have a big sound and the display to attract attention. Make sure everything is plugged in and guitars have batteries, if needed. There's nothing that kills the momentum of a sale like no power. When customers came in our store, we directed them to the best savings and sale items. For us, the sale was about getting people into the store and turning product more than anything else.
Also, and I cannot stress this enough: As you sell items, remove the empty hooks, hangers and stands. You want customers coming in at 2 p.m. to feel as if they're seeing the same selection as the person who came in at 10 a.m. We restructured our displays over and over again. Guitars were selling so fast that we moved things around 10 times during the course of the day.
We also set up a demo with our new amp line. This way, the amp line constantly received attention. Plus, we had a one-day-only price on the amps that created excitement, and we sold about half our stock that day. (We didn't offer these sale prices to other customers.)
We put some accessories on sale, too. Many big-spending customers might not be in the season to buy a new guitar or amp. You need to have something else for these people, so they feel as if the event was a good deal for them. This way, when you have your next event, those customers will come back.
3. Promote on Facebook. We created an event on our Facebook page and invited our customers. If, for some reason, you don't have a Facebook page for your store, get one!
We also sent out three email invitations to customers in our database. The invites went out a week before, the day before and the day of the event.
Last, we had some leftover trade with our local radio station. This is where we spent that $250. We'd given the station a guitar earlier in the year for one of its giveaways. The guitar cost us $250, but we had enough in trade to get eight ads per day for five days. It worked.
4. Pick up the phone. Run a list of your top customers, and call them. This step is the biggest pain, but it's not optional. If you don't do this, you might as well not have the sale. And you cannot have this sale without a POS system. You must be tracking your customers. We ran a report of our top 400 customers and called each one individually. It took me two to three days, but it was worth it. This made people come to our store. They felt as if they were special and among our best customers.
You're probably thinking that you don't have time to do this. Remember: Your traffic is slow, so you can make time. Your staff needs to get excited, and sales excite them.
Here's how I made the phone call:
"Hi Danny. This is Raegan from John Michael's Music. I just want to let you know that we're having a sale on Saturday, and we wanted to invite you. Our vendor rep is going to be here, and we are going to be giving away a guitar and amp. Plus, we're going to have other giveaways. It's going to be a really good time. We hope to see you! It's one-day-only—Saturday, Aug. 4. If you would like, I can send you an evite." Then, I get the customer's email address.
Also, leave messages. I like to leave a simple voice mail asking the customer to call me back. People are nosy, and if they get a message and don't know why, they will call you.
5. Bring in talent. We asked The Swon Brothers, a semi-local band, to perform at the event and paid the group in gift cards. When we posted pictures of the talent on our Facebook page, we made sure to tag the band. This way, everyone knew The Swon Brothers shopped at my store and would be performing in our showroom.
Plus, the band has a following, and not all of these people are our customers. This introduces brand-new people to your store. And if your store is awesome, you will keep these customers.
6. Finally, get a prize wheel. We actually borrowed a prize wheel from our local radio station because it doesn't use the wheel on Saturdays. (It worked so well that we ended up getting our own after the event.) We gave away T-shirts and small discounts off products. The wheel created a ton of excitement. For one thing, it clicks, just like on "Wheel Of Fortune." Also, people are trying to win, so they get excited for themselves and for people they don't even know. One guy bought something just so he could spin the wheel.
In the end, sales were up 975 percent, and we did a ton of layaways. Everyone had a great time. The rep that attended was thrilled with the sale, and we were thrilled because we turned inventory, gained new customers and reconnected with old customers.