How We Redesigned Our Lesson Program and Tripled Our Students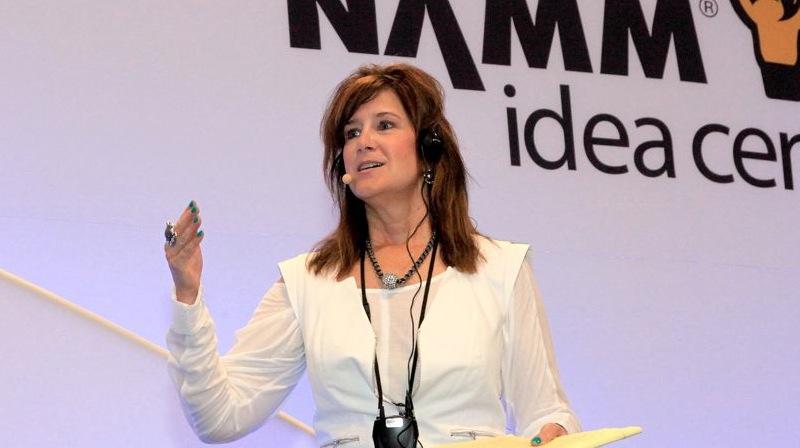 The last several years have been interesting and trying times for the music business, but one thing has remained consistent: People want to play music. That's great news for us. We have the opportunity to build, create and even reinvent our businesses around the need, and the want, for music education. With a buzzing center for music learners and teachers, young and old, beginner and advanced, comes an energy that feeds your business—an inexplicable vibe that fosters good things.
So what does it take to operate a successful, profitable music lesson program? In this series of articles, we will look at the contributing factors.
Choosing Your Brand
When our store first opened in 1976, our program operated traditionally and with little discipline. Instructors were independent contractors. They set their own schedules and rates and handled follow-up phone calls from prospective students. We had approximately 400 students per week at our peak. Our systems were casual and loose.
That changed in 2004 when we redesigned the program. These days, we have a private-lesson count at around 1,200 students, along with Kindermusik classes, homeschoolers, students in group classes, and musicians in our New Horizons concert and jazz band.
For us, building a successful program required more than opening a few rooms, finding some instructors and hoping the students would come in. When we rethought our program, the first element we considered was the culture. What were we going for? An academy feeling? A casual approach? What did we want the program to look like, and how did we want it to function?
When I think of the culture we've since created in our Education Center, the words that come to mind are: fun, open, engaging, happy, quality, professional, smiling. Everything we do centers around the philosophy that everyone should, and can, play music. We are able to achieve this by hiring for energy and enthusiasm rather than technical skills. (We can teach the former but not the latter.) We talk often in our meetings about the difference we make every day in the lives of our customers. We always default to "yes" and instill a philosophy of getting everyone we meet playing music.
Establishing Operations
The next question we asked was how did we want the program to function? We decided on a simple but deliberate operations flow to support our culture. These procedures let us easily get people into our programs. A few examples:
One flat fee per month. It costs X to take lessons at our store. For that price, you receive four (sometimes five) half-hour private lessons per month. This is also true for our instructors. We pay instructors equally, and they can be guaranteed payment based on their student load.
Month-to-month commitment only. We learned that one of the barriers to trying music lessons was the fear of a long-term commitment. Schedules and multiple activities in families kept them from signing up. When we can encourage people to "try it for a month," we have them. They will love their lessons, and we know it!
Professionalism from all staff. Yes, music is fun, but a high-quality, profitable education department should be professional. Because our instructors are employees, we can outline a dress code, guarantee students that teachers will be there on time and assure that teachers will act according to Beacock Music's standards. And we accept nothing less. We are serious about music education, and you will sense it when you meet our instructors or walk the halls of the lesson department. It's clean, inviting, motivating and filled with music.
Convenient hours. We need to be available when people want to learn. We teach seven days a week until closing time, and are willing to accommodate special requests by our students.
Enthusiastic advocacy for our instructors and music education. When we talk with families about music lessons, we are excited. We let them know that they are going to have a fantastic experience, learn a lot and have a great time. We listen, we smile, we offer suggestions and, most importantly, we get them booked. If we are excited, they will be, too.
Accountability. The education department mirrors the rest of our business and is in no way an afterthought. It needs to be accountable for its own expenses and profitability.
​A way I like to look at our business is that we work it from the inside out. That is, if we do the right things, for the right reasons and tweak when needed, the profits will happen.