Maximizing Your Google My Business Profile (Part 2)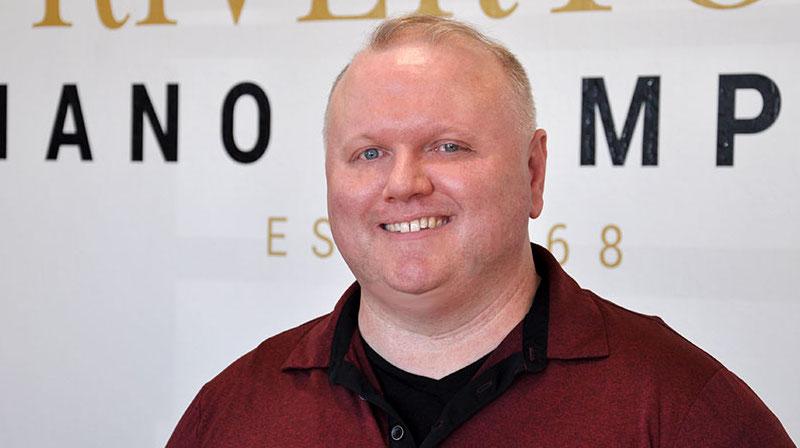 In his recent article, James outlined the basic steps for Building Your Google My Business Profile. Though simply having a completed GMB profile will help your business rank higher in search results, it pales in comparison with what having an optimized Google My Business profile can do for your bottom line. Here are a few simple tricks that can help you maximize engagement for your Google My Business profile and propel your business to even greater success without costing you a dime:
Optimize Your Business Data
Remember that Google My Business is not only featured in Google's search results but also referenced in Google Maps, one of the most widely used navigation apps in the world. It's worth taking the extra time necessary to make sure your listing is complete, detailed and regularly updated. Here are a few important areas that most businesses gloss over (and shouldn't):
1. Products. List all the major products you carry, and include an "order online" or "learn more" link to your website, a description and a photo for each product. Because this takes time to set up, many businesses skip this section. That is a huge mistake. Fill this out as completely as you can, so Google will have a better idea of what your business does. This will help Google send more people to your business, even if they didn't know to search for you or your products directly. You can group your products into categories, which is also very important.  Every product you enter, every photo you include, every category you create and, especially, every link you enter will push more traffic to your website.
2. Description. Use strategic language here. Keep it short, full of personality and filled with keywords that potential customers might use to search for you, your products or your services.
3. Photos. Include tons of photos, but make sure you upload them in the best possible places. At the top of the GMB Photos page, you'll see a number of categories. Start with "Interior" and include a healthy number of photos that show off your store's interior. Do the same for "Exterior." Make sure to show your store at night, as well! Under "Product," show photos of your most exciting products. Remember, each photo could be a deal-maker or -breaker for a potential client. Use a good camera. Put your best foot forward here. Next, under "Team," show photos of your staff smiling and helping clients. Make them look warm and welcoming if possible. You want people to want to meet them! And last, but certainly not least, enter your company logo and a nice-looking profile cover image in the "Identity" section. Make your photos bright, clean and diverse. Make your store look like the ideal destination for music merchandise and service. Remember, GMB profiles with good photos get 78 percent more clicks and visits than profiles without!
4. Video. List videos showing off your store. Maybe you can film your own in-house commercial! It doesn't have to be flashy or expensive. Just keep it short, warm and welcoming.  You can even include a few videos, but don't get hung up on quantity. This is a quality game.  Make sure the videos make you and your business look amazing. You can always replace them or update them later.
Pursue Five-Star Reviews
With the recent decline of crowd-sourced review platforms like Yelp, Google My Business has become the place for your prospective customers to find trusted information on your business. Especially in 2021, this has become the most critical part of your GMB profile. Develop a procedure to earn (and ask for!) those five-star testimonials, and you will definitely see some growth!
Just remember to respond to every review. If someone takes the time to compliment your business, pen a short "thank you" and invite them back again. If someone complains about a bad experience, thank them, as well, and use this as an opportunity to show everyone else that you care about your clients' experiences. Promise to investigate the incident and make changes to improve your service. Also, ask the client to discuss their personal experience with you privately. It's best not to offer any specific thoughts or remedies in public, especially if you haven't had the chance to discuss the situation with the reviewer in private. Always praise your team and your clients in public and try to never argue with anyone. It's OK to provide context to their complaint, especially if you get that occasionally unreasonable person, but don't allow the discussion to devolve. That's the quickest way to diffuse a bad review. If you focus on getting good reviews from your happy customers, you'll make it easier for future prospects to trust your business.
Stay Active
Now that you have your profile optimized, it's important to keep it that way. Continue to work for those critical reviews. Update your hours whenever you come up to a holiday or special event. Change your photos from time to time. Keep everything fresh and up to date. You can even include information on your Google My Business profile that would let your potential clients know how you're handling the COVID-19 pandemic. Do you require masks? Are you utilizing enhanced sanitization methods? Do you offer contactless checkout? These important updates will help you attract clients and keep them engaged with your business. There is an old indie music business saying: "Activity breeds activity." Nowhere is that more true than your Google My Business profile.
Right now, more than 60 percent of mobile users contact businesses directly through their GMB profile—and Google isn't going away any time soon. Make sure your Google My Business profile is working as hard as you are to make your business successful. You may not get a second chance to make a first impression on these potential customers.
James Harding is the director of sales and marketing at Riverton Piano.