2023 NAMM Global Report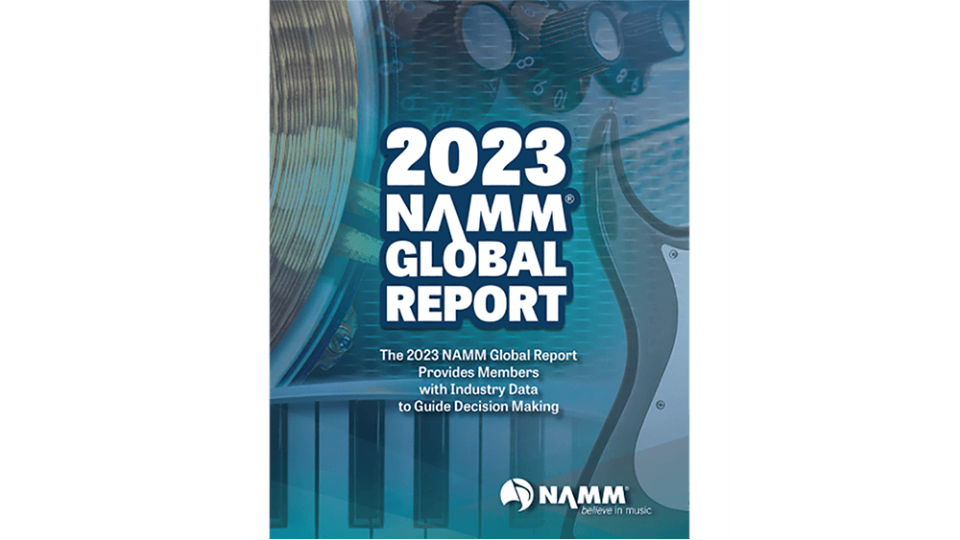 NAMM members continually cite information and statistics, as well as education and training, as the primary reasons for belonging to the association. NAMM is committed to providing its members with the latest industry data, so you can make informed decisions to guide your business. In keeping with NAMM's mission to strengthen the music products industry, members can use the comprehensive 2023 NAMM Global Report to discern industry trends and spot new opportunities that could very well prove to be critical as you shape the vision for your company and make important decisions in the coming year.
Any doubts about the global nature of the music and sound products business have long since been erased, and with more than 110 countries and regions now attending The NAMM Show, a global perspective of our industry is an ever-increasing need. The 2023 Global Report reveals retail sales figures, unit sales information, analysis, and import/export numbers for musical instruments and products.
You must be an Authorized Contact of an Active NAMM Member company in order to download the Global Report. If you are an Active Member, Please log in or contact us at research@namm.org or (760) 438-8001 for assistance.
Non members are able to purchase the Global Report, (Price: $1000.00). Please call 1-800-767-6266 or email research@namm.org to inquire.
Statistics are compiled from independent sources from around the world, including The Music Trades magazine and The U.S. Census Bureau. This year's Global Report captures a snapshot of 32 countries and regions, our largest narrative to date, including Argentina, Australia, Austria, Belgium, Brazil, Canada, China, the Czech Republic, Finland, France, Germany, Hungary, India, Italy, Japan, Luxembourg, Mexico, the Netherlands, Norway, the Philippines, Poland, Portugal, Russia, South Korea, Spain, Sweden, Switzerland, Taiwan market, Thailand, the United Kingdom and the United States. For 2023, data on South Africa was added to this global summary.