How to Use Branding for Proven Success in the Music Business
3 Steps for Artists, Manufacturers and Retailers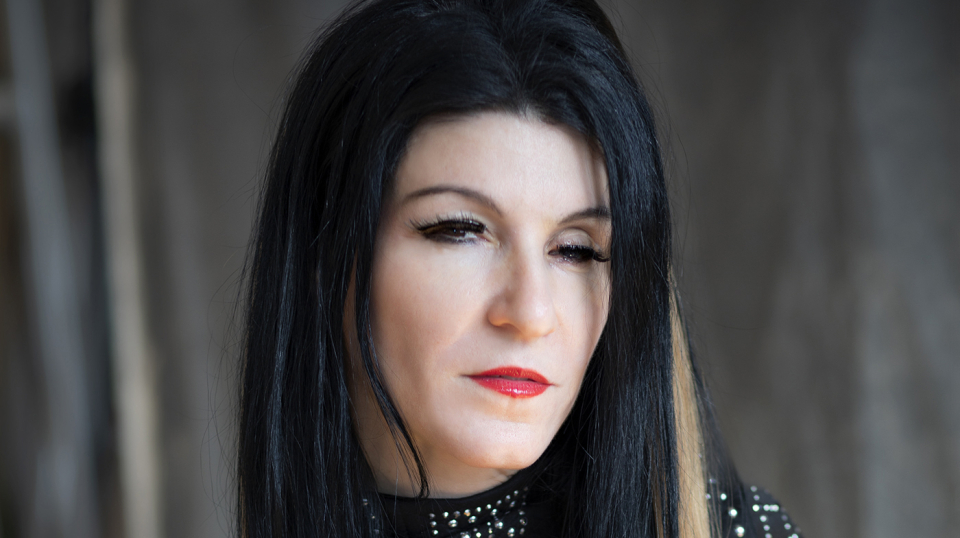 Whether you're a music retailer, brand or artist, you'll want to know how to use branding professionally for success. This applies to both companies and personal brands.
I've been branding professionals and companies in multiple industries, including music, for more than 15 years and can tell you with certainty that the key to successful branding is to have a proper strategy. Here, I'll share three essential first steps you'll want to take to improve your business results using branding. Let's rock!
Tip 1: Define Specific Branding for Business Goals
A personal brand, when developed and managed correctly, is a business. Most artists look up to role models like Dr. Dre, Jay-Z and Taylor Swift. Why? Because these artist brands have been built into multi-billion-dollar businesses. The key word being "business." Rick Rubin? His books and projects have all been shaped into a profitable business. The CEO of Sony? His thought leadership drives dollars to the business. But the business of the brand cannot be built without first setting specific, measurable goals.
If you're manufacturing musical instruments or selling them at retail, how your product is used, seen and engaged with by your target customer builds up or deflates the brand influence and ultimately the profitability of the business.
So, what initial goals can you set to be successful? Start choosing and committing to your own brand goals. Let's look at examples of some real goals per profession you might want to start with in business planning for your brand.
Branding for Business Goals for the Manufacturer
Increase market share of by 30 percent in a specific target audience.
Grow factory staff by 50 percent to enable scalable product growth.
Earn awards in the industry for a technology or popular use a product.
Increase retail partners by 20 percent this year, including new markets.
Branding for Business Goals for the Music Retailer
Consistently drive 20-percent more e-commerce sales.
Drive new revenue by offering online and in-person lessons.
Increase in-store sales staff to boost overall revenue.
Drive new revenue with in-person events and artist signings.
Grow overall market share by expanding the footprint in markets that demonstrate the highest consumer demand.
Branding for Business Goals for the Artist
Go from doing local shows for hundreds of dollars a month to festivals for thousands of dollars a show. Define a specific festival or festivals that align with your genre, EPK and current audience. (You'll need to do an inventory of your current brand and business. That's next.)
Get sponsored by a musical instrument manufacturer, so you grow your influence and use it to make more sales. Start with a brand that aligns with your sound and audience.
Get music placed in film, TV and video games. Start by finding a project that's doable and works well with your music.
There are other business goals worth defining, but this is a good place to get started based on my experience working with individual and company brands that have achieved success. So, choose at least one or two that align with your own business.
Tip 2: Take Inventory of Your Brand Assets
In order to understand where you're going, you need to understand where you are. A rebrand requires a review of what a brand owns today and where it has strengths, opportunities and weaknesses. Further, a brand asset is something that has value and can grow over time into tangible dollars.
A legal brand asset is something you need to protect and build. For artists, it can be a song, album, sync project, show experience that's copyrighted or a trademarked stage name. For manufacturers, it can be a patented design or trademarked technology. For retailers, it can be a trademarked business name or service. The legal marks of branding are one classification.
Another non-legal asset that you'll want to measure in this step is the adoption rate of your brand. In essence, this is your following — your fan base, customer base, social media followers or event attendees.
Ask yourself or, if appropriate, your team: What is the popularity of the brand right now? Where can it go? Who engages with your brand now? What are their demographics and psychographics? Where can you take this?
This is where you'll want to do some digging. In this step, you need to be brutally honest. If your artist or company brand has no or very minor recognition, you need to address these weaknesses. You must first have a product that can sell before you brand. So, make sure there's some interest. I highly recommend market research at all stages of branding. For an artist, this means talking with fans about your music, their show experience, merchandise and social presence. For a manufacturer, this means talking with retailers about the current demands in the market and what the environment looks like, along with participating in events like NAMM and doing in-person research with potential buyers. For retailers, this means regular in-person and online surveys with customers and prospects in the form of contests, giveaways and other creative promo activities in social and online in general.
Start by making an asset list. For an artist, it can be as simple as what's working and what's not. For a business, of course, it needs to be much more developed in terms of a true marketing and brand plan. And when you define these assets, you'll want to assign monetary value to them. Remember: Whatever you're doing, it's a business. Calculating what you have invested to create any branded asset is how you can begin to derive its value. Multiplying that by the current and expected penetration that branded asset has in the market will help you realize its overall price. This step is essential in terms of driving monetary value from any brand.
Tip 3: Focus on Optimizing Your Highest Valued Brand Asset
Most of you are already branding and marketing your business or artist brand. To start seeing better results now, focusing on the highest-valued brand asset in terms of redesigning, new messaging and investing in marketing makes the most sense. This is why defining your goals and understanding your assets are preliminary steps.
Let's imagine you have now committed to the highest-value product or service you want to grow in terms of sales. What can you do from a branding perspective? Whether this is a song, album, artist persona, product, store, online business or new program, you may need to redesign, redevelop and create a targeted branding plan around it to increase your results. Or, it may just need some tweaking.
To do this, follow these steps:
Review how you're currently branding. Is it working, or is there room for improvement? Are you using the brand in the right online and offline environments? Have you focused on selling this branded asset to the right audience? Do you know who they are? Have you asked for and received feedback on how people think about this branded asset? You'll want to pay careful attention to the words people use when they talk about it. Any positive feedback should be used in the marketing of the product or service. What does the design mean to people? How do they engage with it? Understanding this will help you better define your customers.
Have you invested any money in marketing and or media spends for this asset? How are you consistently marketing via social media, email, your website, shows, events and conferences?
There's a lot to do once you have these answers. If you do need to rebrand, then a full discovery and review of everything from color scheme to messaging, hashtags, dynamic content, use of influencers, targeted involvement with events and more will need to be considered.
These initial three steps for branding for business development are intentional to get you or your company going down the right path toward success. If you're interested to hear more, reach out to me at jasmine@jasminesandler.com or go to jasminesandlerdigitalmarketingmedia.com.
Jasmine Sandler is currently offering NAMM members 50-percent off a comprehensive Artist Branding for Business Course on Udemy. Use the code NAMM50 through June 2023.