Joe Lamond to Step Down as President and CEO of The National Association of Music Merchants
- Lamond to Remain until 2023, Leadership Transition to Offer Continued Stability for Global Industry Association -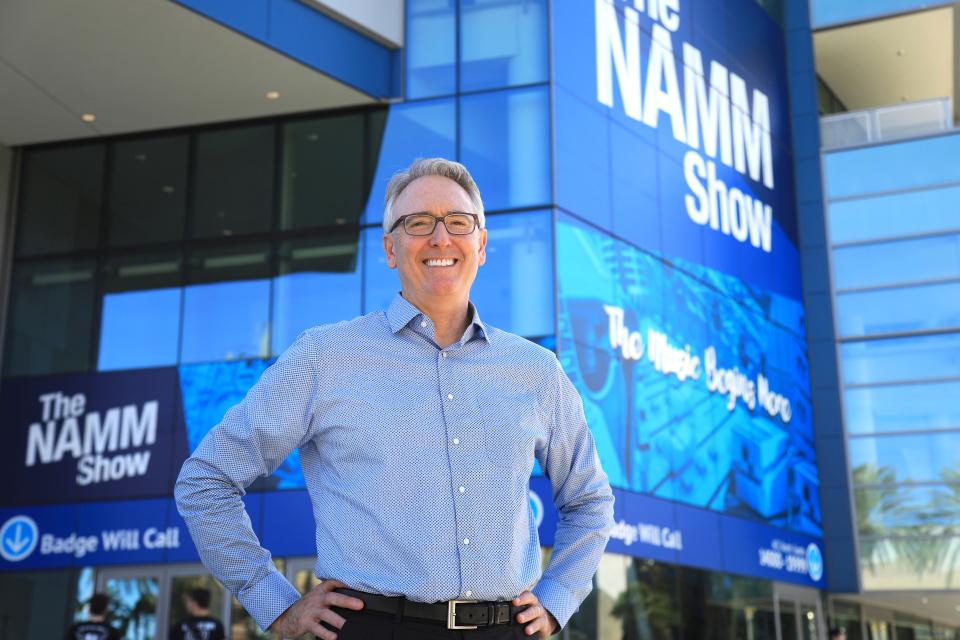 Carlsbad, CA
Earlier today at the annual NAMM Board of Directors meeting, Joe Lamond, NAMM President and CEO, shared his intention to step down as the leader of the 120-year-old trade association, effective spring 2023. Lamond, who has served at the helm of NAMM for the past 20 years, will work with the NAMM Executive Committee over the next two years to ensure a smooth transition of leadership for the association, The NAMM Show and Summer NAMM, and its other member activities.
"Serving our global membership and working with the talented NAMM team has been an absolute honor," shared Lamond. "However, I've always thought of my life in terms of chapters, the musician and touring chapter, the music retail chapter, this amazing NAMM chapter, and now perhaps one more mountain ahead left to climb. One thing is for sure, we're going to take the time to get this transition right. We are committed to finding the best possible CEO for NAMM, one who can lead this great organization and industry and serve our global membership in the years ahead."
Chris Martin, Chair of the NAMM Board of Directors and Executive Chairman of C.F. Martin & Co., said, "I have enjoyed working with Joe for many years. During my time on NAMM's Executive Committee, I watched Joe maneuver the ever-changing association and trade show landscape with skill, enthusiasm, and vision. His desire to bring all of us together as one community has created a stronger and more durable NAMM. I personally want to thank Joe for his unwavering dedication to this thing of ours."
During his announcement, Lamond noted that the longevity of steady leadership seemed to be a hallmark for much of NAMM's history, with his predecessor Larry Linkin's appointment to the role in 1981, and before that, William Gard in 1948.
The NAMM Executive Committee will undertake the search for the next President and CEO to lead the organization. After the leadership transition is complete, Lamond is committed to remaining active with the NAMM Foundation and its work in support of music and music education.
The news comes as the industry prepares to gather in Nashville for the Summer NAMM Show, July 15-16, and in June, at The NAMM Show in Anaheim, California (June 3-5, 2022). Registration and housing is now open for Summer NAMM. Please visit www.namm.org for additional details.
---
About NAMM
The National Association of Music Merchants (NAMM) is the not-for-profit association with a mission to strengthen the $17 billion music products industry. NAMM is comprised of 15,000 global member companies and individual professionals. NAMM events and members fund The NAMM Foundation's efforts to promote the pleasures and benefits of music and advance active participation in music-making across the lifespan. For more information about NAMM, please visit www.namm.org. The 2024 NAMM Show will be held at the Anaheim Convention Center January 25-28.