Michael Santander Appointed Secretary of the NAMM Young Professionals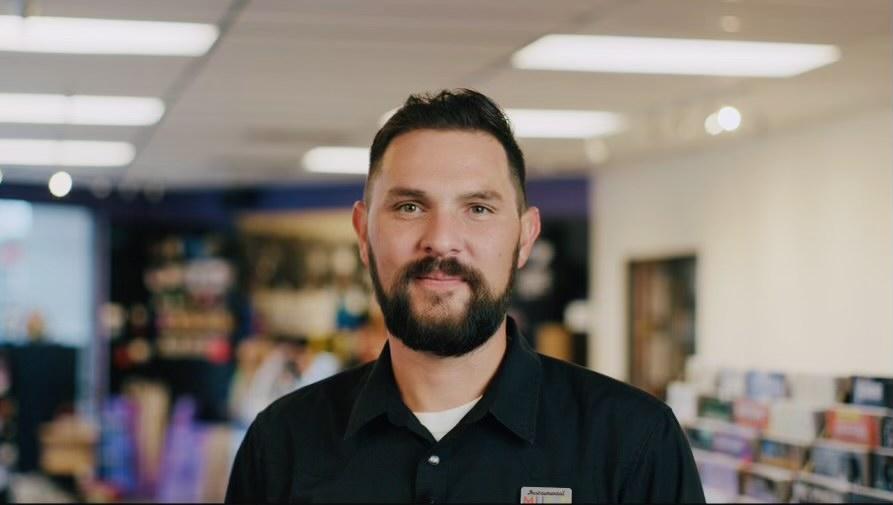 Carlsbad, CA
The NAMM Young Professionals (NAMM YP) Executive Committee has appointed current board member Michael Santander as Secretary of the Board of Directors, effective immediately. As a member of the NAMM YP Executive Committee, he will serve a two-year term as Secretary, subsequently followed by the roles of Vice President, President and Past President.
After just six months of serving as a Director on the Board, Santander's contributions, dedication, and vision for the organization were quickly noticed by many, including NAMM YP President Jeremy Payne and Vice President Melissa Ceo.
"Michael is going to do amazing things on the YP Executive Committee," says Payne. "He's incredible at seemingly everything he does: He's thriving in his role as the General Manager at Instrumental Music Center and those leadership skills are benefitting YP. He jumped onto the NAMM YP Board and dove headfirst into all the committees he serves. Most notably, our social media presence has never looked better and Michael's leadership on that committee is a big reason. Michael truly believes in our mission of professional development for the next generation of our industry."
Ceo adds, "Michael has added an energy to the board that is infectious. He has a unique ability to see the big picture and isn't afraid to get in there and do the work to accomplish our goals. He's passionate about diversifying our industry and Jeremy and I feel confident that appointing Michael into this role will secure the future of the NAMM Young Professionals."
Of his appointment, Santander shares, "The NAMM community has been vital to my growth in the industry. The connections and friends that I've made through NAMM events have inspired and challenged me to be better at what I do and given me opportunities that I would never have had otherwise. I'm so excited and proud to give back and serve our community in this role with NAMM YP. The vision that Jeremy and Melissa have for this organization is so exciting and I'm honored to be part of the changes and growth in the coming years."
NAMM Young Professionals consists of young professionals in the music products industry. Our primary focus is on the betterment of future leaders by providing opportunities to connect, learn and grow from one another. Get involved by visiting nammyp.com
---
About NAMM
The National Association of Music Merchants (NAMM) is the not-for-profit association with a mission to strengthen the $17 billion music products industry. NAMM is comprised of 15,000 global member companies and individual professionals. NAMM events and members fund The NAMM Foundation's efforts to promote the pleasures and benefits of music and advance active participation in music-making across the lifespan. For more information about NAMM, please visit www.namm.org. The 2024 NAMM Show will be held at the Anaheim Convention Center January 25-28.