NAMM Announces 2013 Top 100 Dealers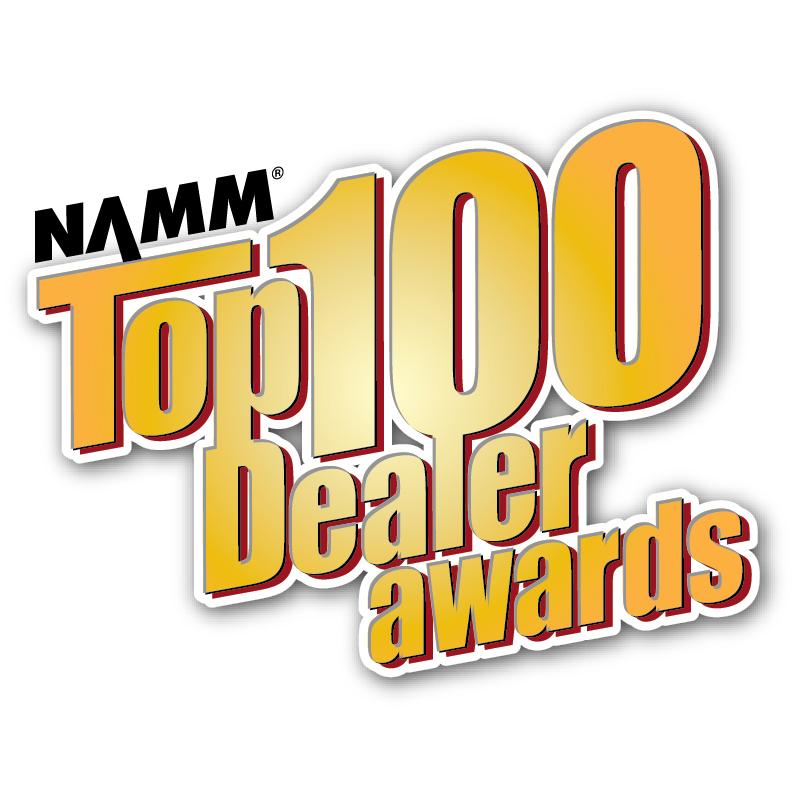 Carlsbad, CA
The National Association of Music Merchants (NAMM) announces 2013's Top 100 Dealers. The top music instrument, product and sound retailers from around the world will be recognized at the annual summer music product trade show, Summer NAMM, held in Nashville, Tenn., on July 12, 2013. This year, the number of retailer entries in the Top 100 rose dramatically, elevating the competition and making way for many new names on the list.   
"The NAMM retailers that made the Top 100 this year are creating the future of the music business," said Joe Lamond, president and CEO of NAMM. "These retailers enthusiastically bring the tools of music making into their communities in innovative ways. They grow with their customers. They enrich their neighborhoods. They are the ambassadors who encourage people of all ages to get out there and just play."
Music product retailers were judged by a panel of impartial expert judges, selected by but not otherwise affiliated with NAMM, using a numeric rating on the following criteria:
Understand that great customer service is the key to success of a retail store
Are a proven community advocate for music education and music-making
Provide a retail experience worth returning for and recommending to others
Design a floor plan, merchandising and marketing that encourages repeat sales
Prepare for future success with sound planning, marketing and training initiatives
Use the web and social media in engaging, effective ways
During the award show in Nashville, excellence in seven divisions including Dealer of the Year will be recognized in front of a crowd of industry leaders and peers. Categories include, Best Exterior Presentation and/or Merchandising Display; Best Marketing and Sales Promotion; Best Online Presentation; SupportMusic Advocacy; Music Makes a Difference; Best Emerging Dealer "Rookie of the Year;" and Best Special Event.
All NAMM Members are invited to the awards on Friday evening during Summer NAMM. The event will be held in the Davidson Ballroom in Nashville's new Music City Center. Members of the Music Industry can register for Summer NAMM online: https://ww1.namm.org/summer/2013/badges.
See the full list of the 2013 Top 100 Dealers: https://ww1.namm.org/summer/2013/top-dealer
---
About NAMM
The National Association of Music Merchants (NAMM) is the not-for-profit association with a mission to strengthen the $17 billion music products industry. NAMM is comprised of 15,000 global member companies and individual professionals. NAMM events and members fund The NAMM Foundation's efforts to promote the pleasures and benefits of music and advance active participation in music-making across the lifespan. For more information about NAMM, please visit www.namm.org. The 2024 NAMM Show will be held at the Anaheim Convention Center January 25-28.