NAMM Calls On Members to Support Arts ARE Education Campaign
- National campaign supports ongoing value of music and arts for PreK-12 students –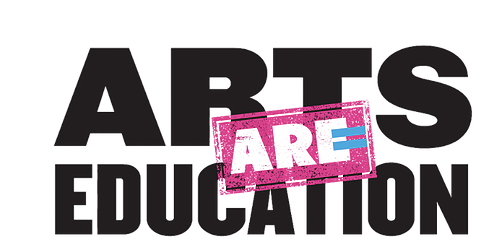 Carlsbad, CA
NAMM has joined and is supporting the Arts ARE Education, a new, national campaign designed to support the ongoing value of music and the arts for PreK-12 students in the post-pandemic era and is calling on NAMM Members to sign a pledge of support for arts education for all children.
The national campaign is comprised of a coalition of dozens of arts leaders and national organizations who are concerned that budget shortfalls and an emphasis on remedial curriculum addressing learning loss will impact access to arts education, particularly for students deemed at risk. The campaign urges grassroots advocates to reach out to district school leaders, legislators, and community members to support funding to maintain and grow music and arts programs in the 2021-22 school year and beyond.
NAMM Members are asked to contact their elected officials here to express support for arts education funding https://app.govpredict.com/portal/grassroots/campaigns/3avsjzc7/take_action.
Members can also take action through the Arts ARE Education Pledge. The Pledge asserts that the arts are part of a balanced education and asks signees to commit to supporting equitable access to arts education that includes instruction in all arts areas. Anyone or any organization can sign: https://www.artsareeducation.org/sign-the-pledge.
The campaign also provides an opportunity for school boards to adopt a formal resolution to assure all students have access to a well-rounded education that includes music and the arts. Additional information is available here: https://www.artsareeducation.org.
"The arts will help schools and students rebuild and strengthen the sense of community lost during the pandemic," said campaign spokesperson James Palmarini. "When we say the arts are education, we mean they are as fundamental to student success as any other subject area—right now maybe more so as they re-enter the in-school environment."
Addressing the campaign's call for supporting arts education in schools, award-winning Broadway director Kenny Leon said "The arts are life--we all need them, children more than anyone. Every student ought to have the opportunity to act, paint, dance, sing--whatever artistic impulse that helps them discover who they are and who they want to become. I call on our schools to continue to make arts education a central part of their students' education."
In addition to the call-to-action, Arts ARE Education is hosting a variety of online "Town Halls" to offer updates and collaboration opportunities for state-level advocacy efforts. On Tuesday, February 23 at 5:00 p.m. EST, and presented by NAfME, music education advocates as welcome to join their peers in discussion. Learn more and register here: https://www.artsareeducation.org/events-schedule
Arts ARE Education was inspired by the Arts Education is Essential document that was issued by NCCAS in April and endorsed by 111 national organizations. The statement articulated how arts experiences support the social and emotional well-being of students and nurture the creation of a welcoming school environment where all students can express themselves in a safe and positive way.
To learn more about the Arts ARE Education campaign and to get involved, visit https://artsareeducation.org
---
About NAMM
The National Association of Music Merchants (NAMM) is the not-for-profit association with a mission to strengthen the $17 billion music products industry. NAMM is comprised of 15,000 global member companies and individual professionals. NAMM events and members fund The NAMM Foundation's efforts to promote the pleasures and benefits of music and advance active participation in music-making across the lifespan. For more information about NAMM, please visit www.namm.org.