NAMM Opens the Top 100 Dealer Awards
NAMM's global retail membership can apply for the Top 100 Dealer Awards, to be held at The 2024 NAMM Show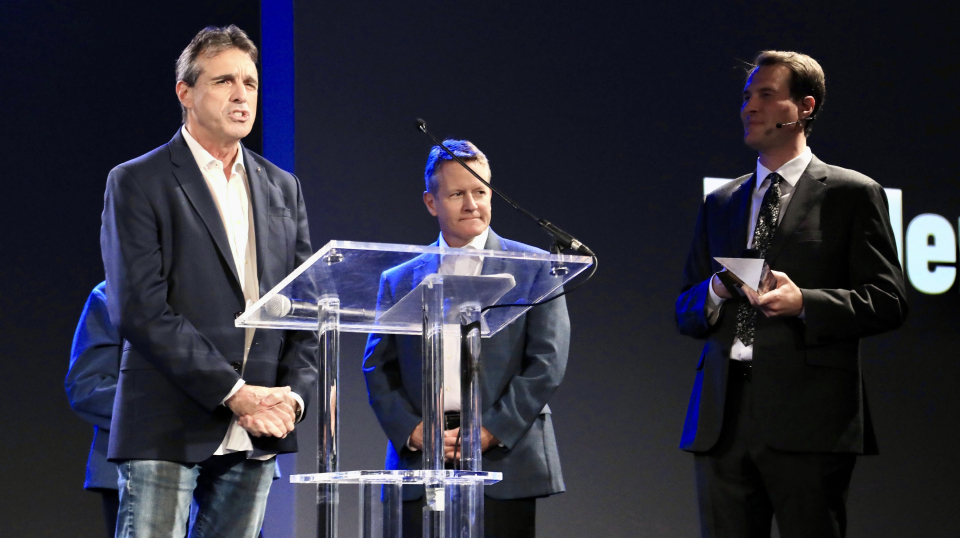 NAMM's retail members are now welcome to submit their successful ideas, new innovations and best practices for the annual Top 100 Dealer Awards. Returning for its 13th year, the awards will be held at The 2024 NAMM Show, January 25–28, in Anaheim, Calif. Submissions close on July 25.
 
NAMM's Top 100 Dealer Awards celebrate retail innovation across eight award categories, including the "Best Community Retail Store," "Best Customer Service," "Best Store Design," "Innovation Award," "Best Marketing and Sales Promotion," "Best Online Engagement" and "Music Makes a Difference Award." All submissions will be evaluated for effectiveness by a panel of independent judges. From the winners of these categories, one store will be recognized with the coveted Dealer of the Year Award.
 
The list of Top 100 Dealer nominees will be announced ahead of The 2024 NAMM Show, and the Best-of and Dealer of the Year awards will be announced at the award ceremony the evening of January 24, 2024.
 
"We're thrilled to have the Top 100 Dealer Awards return to The 2024 NAMM Show," said John Mlynczak, president and CEO of NAMM. "It's inspiring to see the creativity and innovation of NAMM's retail membership, and the Top 100 awards show has also become an educational opportunity, where the latest best practices are on display and celebrated. We wish the best of luck to all members who submit and can't wait to see you in Anaheim this coming January."
 
Registration for The 2024 NAMM Show will open August 30. For more information, please visit
namm.org and https://topdealer.namm.org.
---
About NAMM
The National Association of Music Merchants (NAMM) is the not-for-profit association with a mission to strengthen the $17 billion music products industry. NAMM is comprised of 15,000 global member companies and individual professionals. NAMM events and members fund The NAMM Foundation's efforts to promote the pleasures and benefits of music and advance active participation in music-making across the lifespan. For more information about NAMM, please visit www.namm.org. The 2024 NAMM Show will be held at the Anaheim Convention Center January 25-28.