NAMM's Annual Meeting of the Members Welcomes Eight New Board Members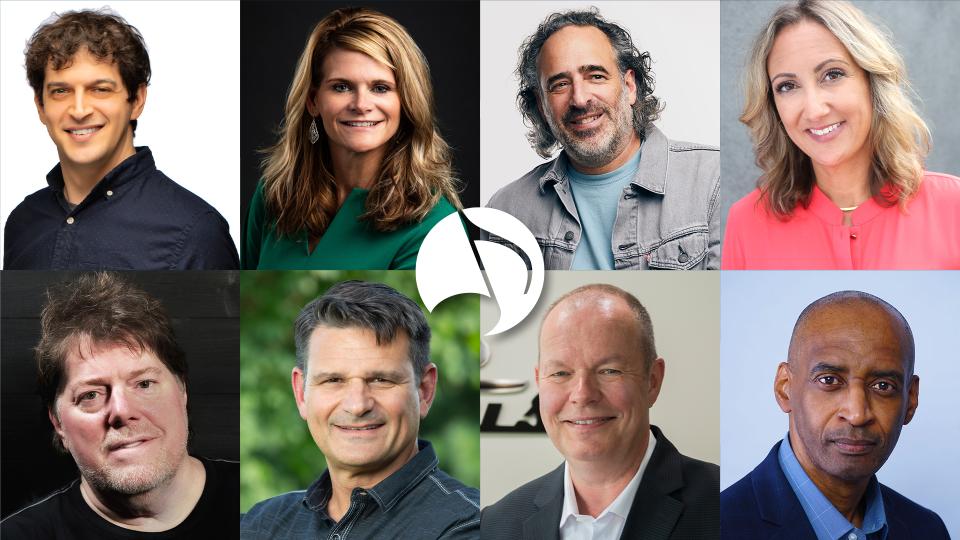 Carlsbad, CA
Earlier today at the Annual Meeting of Members of the National Association of Music Merchants (NAMM), eight new board members were elected to the organization's Board of Directors. Each board member will serve a three-year term and provide oversight, input, and direction to the association.
The board welcomes JC Curleigh, President and CEO, Gibson Brands; Roger Hart, Vice President of Merchandising and Purchasing, KMC Music; DeDe Heid, President, Heid Music Company; Adam Levin, General Manager and Owner, Chuck Levin's Washington Music Center; Lana Negrete, Vice President and Co-Owner, Santa Monica Music Center; Paul Tobias, President, CEO and Co-Owner, Tobias Music, Inc.; Ray Williams, President, Music Marketing; and Stephen Zapf, President and CEO, Conn-Selmer.
Chair of the NAMM Board of Directors, Joel Menchey, shared, "We are deeply grateful to the eight, highly respected professionals for offering their service to the global industry and NAMM's membership. Each individual represents an important voice and perspective that will serve to strengthen our future as we score the next chapter of history for the association."
The meeting also celebrated the service, leadership, and many contributions of the outgoing members of the board, including Christie Carter, Co-Owner, Carter Vintage Guitars, LLC, Jimmy Edwards, President, Marshall Music Co., Mark Hebert, President and CEO, Cosmo Music Co. Ltd.; David Kalt, Co-Owner, Chicago Music Exchange LLC.; Tim Miklaucic, CEO Cordoba Music Group, Inc.; Mark Terry, President and CEO, KMC Music; and Bob Yerby, Vice President of Sales and Marketing, Remo, Inc. It was announced last year that at the end of term, Barbara Wight, CFO of Taylor Guitars, would join the NAMM Executive Committee.
Menchey thanked the eight outgoing members for their steadfast service on the board, which included an additional year due to the pandemic. "On behalf of the entire industry, we thank you for your professionalism, commitment, and resilience to help guide our industry through this time. The impact of your steadfast service will be felt for generations to come."
To view the full NAMM Board of Directors and Executive Committee members, please visit NAMM.org/about
Pictured (top row, left to right): Adam Levin, Chuck Levin's Washington Music Center; DeDe Heid, Heid Music Company; JC Curleigh, Gibson Brands; and Lana Negrete, Santa Monica Music Center (bottom row, left to right) Paul Tobias, Tobias Music, Inc.; Steve Zapf, Conn-Selmer; Roger Hart, KMC Music; and Ray Williams, Music Marketing. 
---
About NAMM
The National Association of Music Merchants (NAMM) is the not-for-profit association with a mission to strengthen the $17 billion music products industry. NAMM is comprised of 15,000 global member companies and individual professionals. NAMM events and members fund The NAMM Foundation's efforts to promote the pleasures and benefits of music and advance active participation in music-making across the lifespan. For more information about NAMM, please visit www.namm.org. The 2024 NAMM Show will be held at the Anaheim Convention Center January 25-28.