NAMM's Annual Meeting of the Members Welcomes Eight New Board Members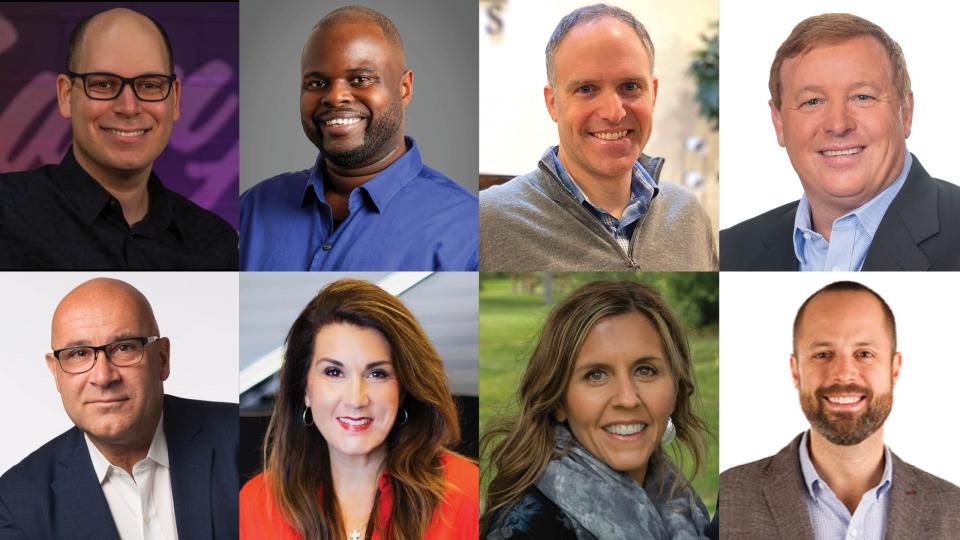 Earlier today at the Annual Meeting of Members of the National Association of Music Merchants (NAMM), eight new board members were elected to the organization's Board of Directors. Each board member will serve a three-year term and provide oversight, input, and direction to the organization.
The board welcomes (l to r): Ben Ash, Content Marketing Manager, Sam Ash Music Corp.; Lance Day, Territory Sales Manager, D'Addario & Company; Josh Faust, CEO of Faust Harrison Pianos; Ron Japinga, CEO, Guitar Center; Francois Kloc, President and CEO of Buffet Crampon USA; Kim Koch, Vice President of Saied Music Co.; Stacey Montgomery-Clark, Vice President of Sales and Marketing, SABIAN Ltd.; and Marcus Myers, Principal Owner of Henry W. Phillips Company, Inc.
NAMM Board of Directors Chair Joel Menchey shared, "Each of the eight new board members represents an important voice and perspective that will serve to strengthen our industry's future. We are deeply grateful for their willingness to serve and help advance our collective mission of creating a more musical world."
The meeting also celebrated the service, leadership, and many contributions of the outgoing members of the board including Robert Baker, Schmitt Music Company; Brian Ball, Ernie Ball, Inc.; Kimberly Deverell, San Diego Music Studio; Brian Douglas, Cream City Music; Doug Lady, Hal Leonard, LLC; Bryan Ottens, Peter E. Schmitt Co.; Tristann Rieck, Brass Bell Music, Inc.; and Gary Winder, DANSR, Inc.
Menchey thanked the eight outgoing members for their service on the board, which included an additional year due to the pandemic. "On behalf of all NAMM member companies, we offer our gratitude to our eight, outgoing board members for their unwavering service and steadfast commitment to our industry," he said.
To view the full NAMM Board of Directors and Executive Committee members, please visit NAMM.org/about
---
About NAMM
The National Association of Music Merchants (NAMM) is the not-for-profit association with a mission to strengthen the $17 billion music products industry. NAMM is comprised of 15,000 global member companies and individual professionals. NAMM events and members fund The NAMM Foundation's efforts to promote the pleasures and benefits of music and advance active participation in music-making across the lifespan. For more information about NAMM, please visit www.namm.org.