Pensado's Place Residency to Take Over The 2023 NAMM Show
- Pro audio luminaries to bring next-gen insights, mentorship to the show -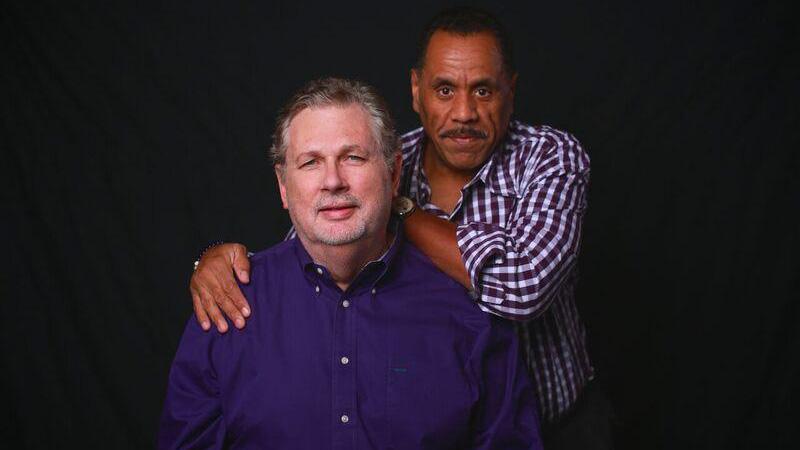 Pensado's Place, the global powerhouse of pro audio insights, education, and mentorship returns to The NAMM Show, April 13-15, 2023. The weekly online show, co-hosted by Dave Pensado and Herb Trawick, will welcome NAMM Show attendees to connect with luminaries in audio production in a live-format of the popular web show.
Of the return to The 2023 NAMM Show, Trawick shares, "For an emerging audio professional, The NAMM Show is where all roads intersect-music, technology, artistry, education, networking, best in class tools, and job opportunities.  There is no other place that does it as thoroughly, globally, and with the creator in mind.  Attend and advance your career, guaranteed!"
On Thursday, April 13 and Friday, April 14, the duo will interview special guests as they impart their insight and expertise on the business to those in the audience. On Saturday, April 15, Herb and Dave will offer a special mentorship session with industry superstars to answer audience questions about the craft, the industry, and more.
At previous NAMM Shows, the hosts have welcomed FINNEAS, hip-hop artist 24kGoldn, producer Nick Mac, and super mixer Manny Marroquin for deep conversations about the craft.
Pensado's Place was launched in 2010 and is co-hosted by Dave Pensado and Herb Trawick.  The show features expert audio guests who have worked with a mix of artists such as Coldplay, Keith Urban, Tool, Bruno Mars, and Post Malone. Each week, audio professionals join Pensado and Trawick to discuss technical tips, the dissection of popular music, and viewers' questions.
Dave Pensado's long list of engineering credits has made him one of the recording industries preeminent mixing engineers. With multiple Grammy® wins and nominations under his belt, Pensado's diverse list of artist projects is a who's-who of music that have included Afro Jack, Christina Aguilera, Beyoncé, Kelly Clarkson, Frank Ocean, Michael Jackson, Will I Am, and others.  Pensado has also authored two books and regularly speaks as an educator at schools and conferences globally.    
As a manager, Herb Trawick helped launch Brian McKnight into an R&B superstar with 20 million albums sold, global tours, and more than 30 Grammy, American Music, Billboard, Emmy, and Image Awards nominations. Trawick was also a partner with Maurice White, the legendary creator of Earth, Wind & Fire, and as a producer, took the band's catalog to Broadway for the play Hot Feet.
Trawick's long career has also included consultancies with top imprints like Capitol, Def Jam, Interscope, Island, Mercury, Motown, and RCA, while creative shops like the 1500 Sound Academy, The Blackbird Academy, and Musicians Institute have also tapped Trawick for his expertise.
Together, along with the team, Pensado and Trawick have built Pensado's Place into a global powerhouse of pro audio education with 6 million viewers annually and as a resource curriculum at over 100 colleges and universities.  
The 2023 NAMM Show returns April 13-15 in Southern California at the Anaheim Convention Center. Professionals from across the crossroads of the music products, pro audio and entertainment technology industry will convene for in-depth professional development and networking opportunities and to experience the latest innovations in music. Registration is now open at https://www.namm.org/thenammshow/attend
---
About NAMM
The National Association of Music Merchants (NAMM) is the not-for-profit association with a mission to strengthen the $17 billion music products industry. NAMM is comprised of 15,000 global member companies and individual professionals. NAMM events and members fund The NAMM Foundation's efforts to promote the pleasures and benefits of music and advance active participation in music-making across the lifespan. For more information about NAMM, please visit www.namm.org. The 2024 NAMM Show will be held at the Anaheim Convention Center January 25-28.