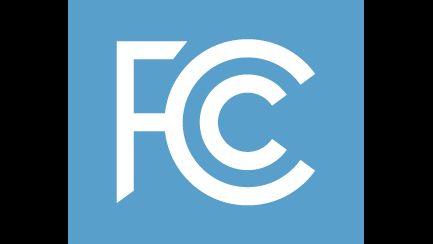 Latest Updates
December 12, 2019: FCC unanimously approves a proposal to open up a majority of the 5.9 GHz airwaves for WiFi and other unlicensed uses
On December 12, the Federal Communications Commission (FCC) unanimously approved a proposal to open up a majority of the 5.9 GHz airwaves for WiFi and other unlicensed uses. Two decades ago, this band was reserved for auto safety technology but since that time, it has remained largely untapped for that purpose.
The 75 MHz is allocated under the FCC-approved plan as follows:
45 MHz (of the 75 MHz) in the band is for unlicensed uses including Wi-Fi
20 MHz for alternative auto safety technology (known as Cellular Vehicle to Everything, or C-V2X)
10 MHz -- the FCC will seek comments to determine which auto safety technology will be eligible to use these airwaves
As the country transitions to 5g, stakeholders including various public interest groups, cable companies, Microsoft and Samsung supported the FCC's action as a way to encourage WiFi innovation through new wideband channels that can deliver faster speeds, among other improvements. There may continue to be some pushback from some in the transportation industry and the Department of Transportation, which have argued in favor of preserving the full 75 MHz for auto safety.
Public Comment: The plan as proposed, will be subject to a "notice and comment" rulemaking. This proposal will be published as a notice of proposed rulemaking (NPRM) in the Federal Register for public comment. Once published, members of the public typically have 30 days to submit comments. Under this process, the FCC seeks public comments on the proposed rule, and takes these views under consideration, before final approval. NAMM will continue to gather and post relevant information regarding this issue here at NAMM.org.
December 3, 2019: FCC Announces vote on a proposal to split the 5.9 GHz spectrum between automotive safety use and Wi-Fi use
Federal Communications Commission (FCC) Chairman Ajit Pai announced that the agency will vote on December 12 on a proposal to split the 5.9 GHz spectrum between automotive safety use and Wi-Fi use. "A lot of people are wondering whether this valuable spectrum—a public resource—is really being put to its best use," Pai said in remarks later published on the FCC's website. "In my view, it clearly is not. After 20 years of seeing these prime airwaves go largely unused, the time has come for the FCC to take a fresh look at the 5.9 GHz band. And I'm pleased to announce that today, I shared with my FCC colleagues a proposal to end the uncertainty around the 5.9 GHz band and set a path for the deployment of new services." FCC's draft Notice of Proposed Rulemaking that the Commission will consider is here: ET Docket No. 19-138, Use of the 5.850-5.925 GHz Band
As part of the review, The House Energy & Commerce Subcommittee on Communications and Technology will hold an FCC oversight hearing on Thursday, Dec. 5, 2019. It is expected that many members of the Subcommittee will raise this proposal with the FCC Commissioners during the hearing. Interested NAMM Members may view the 12/5/2019 livestream. (7:00 am Pacific / 10:00 am Eastern)
To offer a public comment: NAMM Members interested in offering a public comment may do so 30 days after publication in the Federal Register, with a deadline of 60 days after Federal Register publication.
Link here to submit a comment to the FCC Public comments must be filed in ET Docket No. 19-138 (in the "Proceedings" field, enter "19-138") Before filing, participants should familiarize themselves with the Commission's ex parte rules, including the general prohibition on presentations (written and oral) on matters listed on the Sunshine Agenda.
Several NAMM member companies have been tracking and reporting on this development for years.  NAMM will continue to gather and post relevant information regarding regulatory compliance, here at NAMM.org.
Information:
FCC's draft Notice of Proposed Rulemaking for Dec. 2019 Consideration: ET Docket No. 19-138, Use of the 5.850-5.925 GHz Band
Federal Communications Commission Broadcast Transition Page
Progress Report: The Changing Wireless Spectrum & Music Retailers. Music and Sound Retailer, August, 2014
FCC's TV-for-Mobile Auction Is Starting: What You Need to Know. FORTUNE.com, March, 2016
Sennheiser Spectrum Affairs 600Mhz Site 
Shure Incentive Auction Resource Center Video "600 MHz Auction: What Happened?"
More Updates: