Tips for Music Professionals 40 and Under Series: Sales & Marketing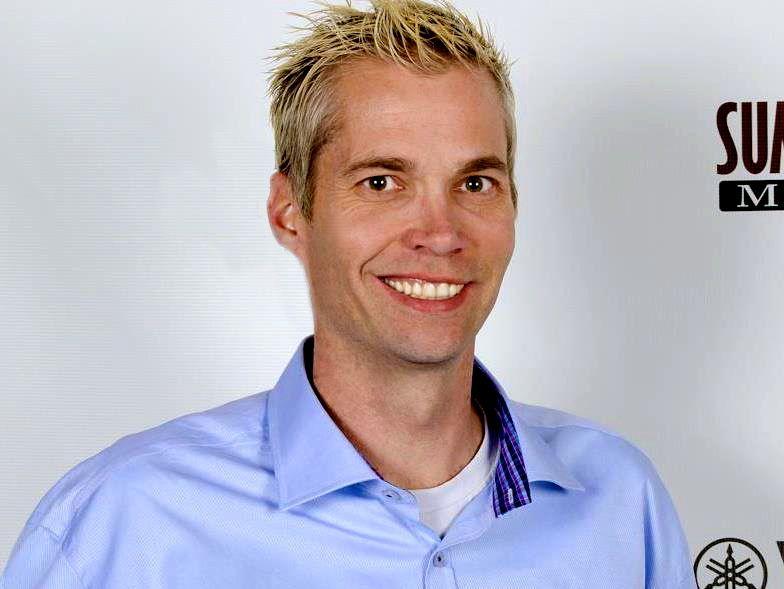 Key sales and marketing strategies from "40 Tips for Music Professionals 40 and Under"—a NAMM U session presented at The NAMM Show 2013. The session was hosted by Cris Behrens (pictured), CJ Averwater and Ryan West of NAMM YP (Young Professionals).
Use this as a checklist, and share it with your employees.
1. Place a mirror in a tryout room and on the sales floor to increase your closing rate. The rule of thumb is if you can get the customer holding the product, he or she is 50-percent more likely to buy it. Well, imagine what will happen to that percentage if they can see themselves holding it. You wouldn't buy a hat or sunglasses without looking in a mirror, right?
2. Use crowdspring.com. Not everyone has a top-notch marketing department. Crowdspring.com lets you post a project and budget and get multiple proofs from creative professionals. You choose your favorite.
3. Claim your business listings online. Surprisingly, not everyone does.
4. Read Socialnomics: How Social Media Transforms the Way We Live and Do Business by Erik Qualman. This book looks at some of the greatest social media campaigns that have succeeded and failed and why they did. It also explores finding your social media niche.
5. Give the Facebook Marketing page a "Like." You can see changes that might affect your Facebook account before they happen.
6. Take advantage of Google AdWords. This is powerful advertising with a low cost if you target to your area.
7. Make Google Alerts work for you. Get email notifications whenever your name, business name or any associated keywords show up online. This is a great way to monitor your reputation and find out when people are talking about you.
8. Read Purple Cow, New Edition: Transform Your Business by Being Remarkable by Seth Godin. This is for retailers who do and don't know how to think out of the box. The book will encourage you to find a niche that your competitors don't have and build that brand. If you already know your niche, Purple Cow is chock-full of ideas to help you make your niche stand out.
9. Take advantage of email marketing. It's a simple, relevant way to push messaging to customers and keep them involved. Many people under 40 have shifted from email to social, but when you look at the numbers, email is still a valuable tool to keep in your arsenal. Tools, such as MailChimp, Constant Contact and Paperless Post, will give you strong platforms to send great emails that get into inboxes and get read.
10. Print business cards at americasprinters.com. It offers 1,000 business cards for $15.95, plus shipping. If you're not bidding out your printing projects, start now. Even if you use a printer that's treated you well, make sure you check rates every six months just to make sure.
11. Check out gmarketing.com. The book Guerrilla Marketing is packed full of great ideas and is an essential must-read for anyone who needs new marketing tips. It's also a great primer on how to market without spending tons of money.
12. Partner with your suppliers. The manufacturers you deal with on a daily basis have tons of tools to help you increase your business and run better sales promotions.
13. Read Why We Buy: The Science of Shopping by Paco Underhill. This book gives you a look into the minds of everyday shoppers. The author spent thousands of hours observing the habits of shoppers all over the country, in shopping malls, grocery stores and other retail outlets.
14. Learn from other industries. See if you can adapt their best practices to your sales, marketing and merchandising. Subscribe to Stores and The Retail Observer.
15. Consume information. People under 40 are digital natives and used to consuming huge amounts of information. Sign up for shop.org, NRF SmartBrief, eMarketer Daily, Mashable, Music Inc., Music Trades and so on. You don't necessarily have to reinvent the wheel when it comes to new marketing ideas or sales techniques.
16. Carry business cards—lots of them. You're under 40, and you're meeting new people all the time. Make sure they remember you by giving them business cards. Don't be that "kid" they met in some random meeting. You'll be showing up again and again and again.